Benton Community purchased a new literacy curriculum at the start of the 2022-2023 school year. It is an all-encompassing tool that includes: foundational skills, phonics, phonemic awareness, vocabulary, writing, social-emotional skills, and grammar. It also includes science and social studies skills surrounding literacy.
First grade started unit one with the essential question: Why do living things change? It gave us the opportunity to learn a great deal about the life cycle of plants such as apple trees, flowers, and pumpkins. Students had amazing discussions about how these things change and grow over time.
It also allowed us to learn about many different types of animals. The first animal we learned about was the Monarch Butterfly. The students watched them grow from an egg, caterpillar, chrysalis, and into a butterfly. We then released them to head to Mexico for the winter. Students were so excited to see if each classroom had a boy or girl. We are looking forward to seeing all the new curriculum has to offer our students.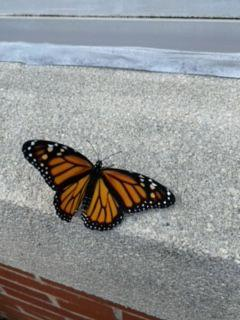 Boy Monarch Butterfly