K-8 Lunch -----------$0.00
9-12 Lunch ----------$0.00
Adult Lunch ---------$3.95
K-6 Breakfast -------$0.00
7-12 Breakfast ------$0.00
Adult Breakfast -----$2.50
Milk -------------------$ .40​
Student Second Lunch------$3.50
Student Second Breakfast--$ 2.50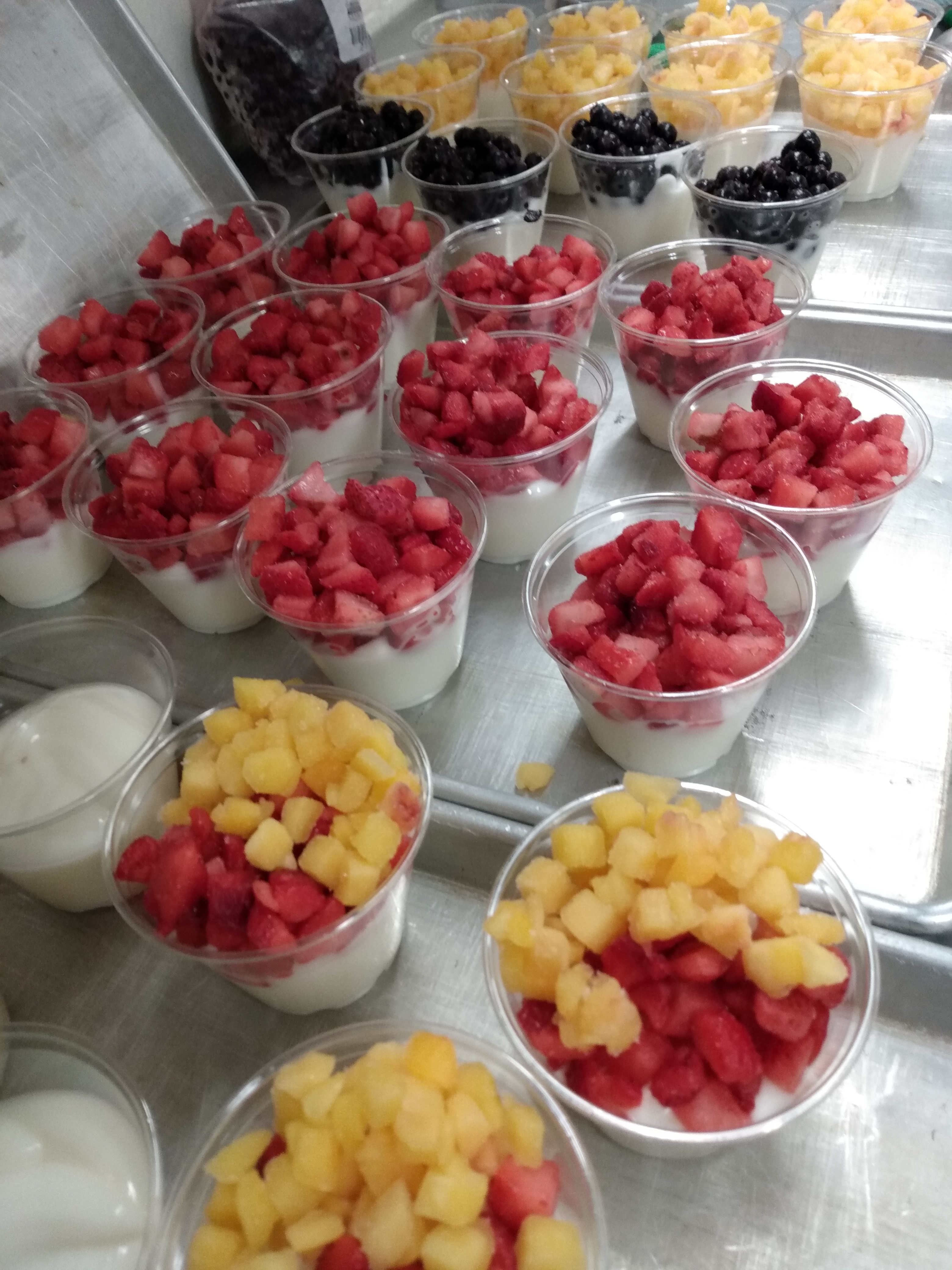 The Food Service and Child Nutrition Program offers nutritious breakfasts and lunches at every Benton Community Schools Center.

Proper nutrition is fundamental for the success of academic programs and our nutrition program supports this.

Our meals meet the USDA Nutrition Standards, which requires the following:
Age-appropriate calorie limits

Larger servings of vegetables and fruits (students must take at least one serving)

A wider variety of vegetables, including dark green and red/orange vegetables and legumes

Fat-free or 1% milk (flavored milk must be fat-free)

More whole grains

Less sodium
These requirements build on the work we have already been doing to provide more fruits, vegetables, whole grains and healthier main dishes in our cafeteria. Now is a great time for students to choose school lunch! Check out the "Meal Requirements" section to learn more.

Dawn Morris - Food Service Director
P.O. Box 70
Van Horne, Iowa 52346
Phone: 319-228-8701 x1119
Fax: 319-228-8747
E-mail: dmorris@benton.k12.ia.us
Questions? Contact Us Below!
Dawn Morris
Food Service Director

Phone: 319-228-8701 x1119
Email: dmorris@benton.k12.ia.us

Donna Ludwik
Food Service Administrative Assistant

Phone: 319-228-8701 x1118
Email: dludwik@benton.k12.ia.us