As the Teacher Librarian for the district, I have the opportunity to guide all learners in their reading journeys. According to the Iowa School Library Program Standards, "The Teacher Librarian is a catalyst in igniting a passion for reading in every student and creating a culture of literacy in the school." Part of creating a reading culture in our schools is to empower students to find the books they want to read; our school libraries have books that entertain, inform, and encourage our readers.
In early November, kindergarten students at Atkins Elementary visited the school library to participate in a scavenger hunt in addition to checking out books. We started with the idea that books have "homes" too and that is how Mrs. Cook and Mrs. Speer know where to put the books on the shelves and how to help students find them. Next, we looked at the Scavenger Hunt and the pictures that would help the students locate nonfiction books.
Some of the areas students searched for were Joke Books, Animals, Space, Transportation, States, and Sports. As you can see from the pictures, the students had a great time finding books about topics they were interested in within those categories. We had students looking for books about specific pets they had at home or sports they participate in such as cheerleading and soccer. Others found a book about a state to which they have traveled or in which a friend or relative lives. And I had many requests to read jokes to the students.
Students from Ms. Bolar's kindergarten class showed off books they found.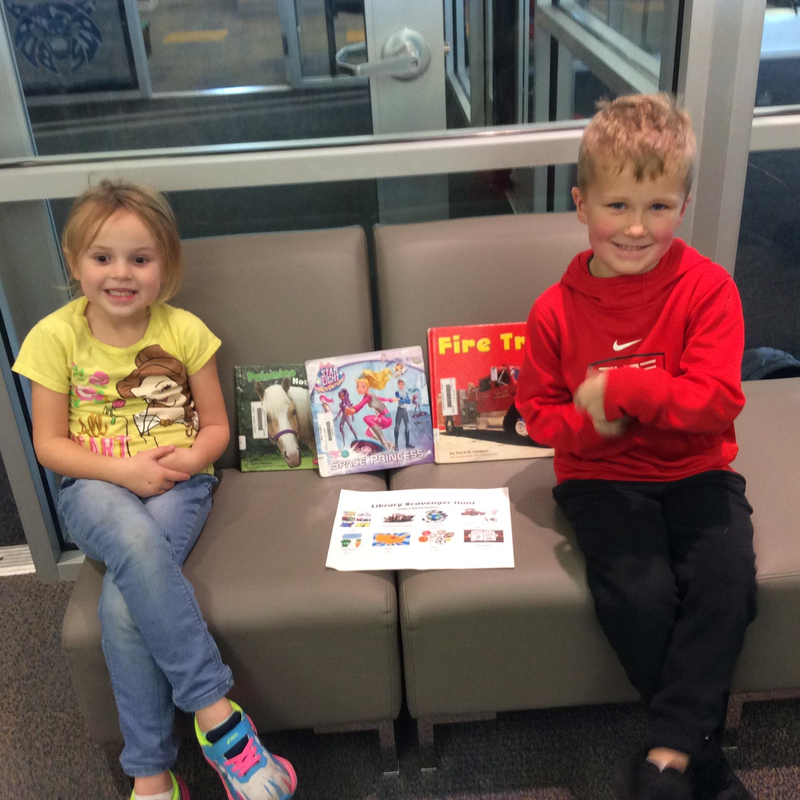 AK students showing off books they found.