School Resource Officer
Deputy Tyler Brandt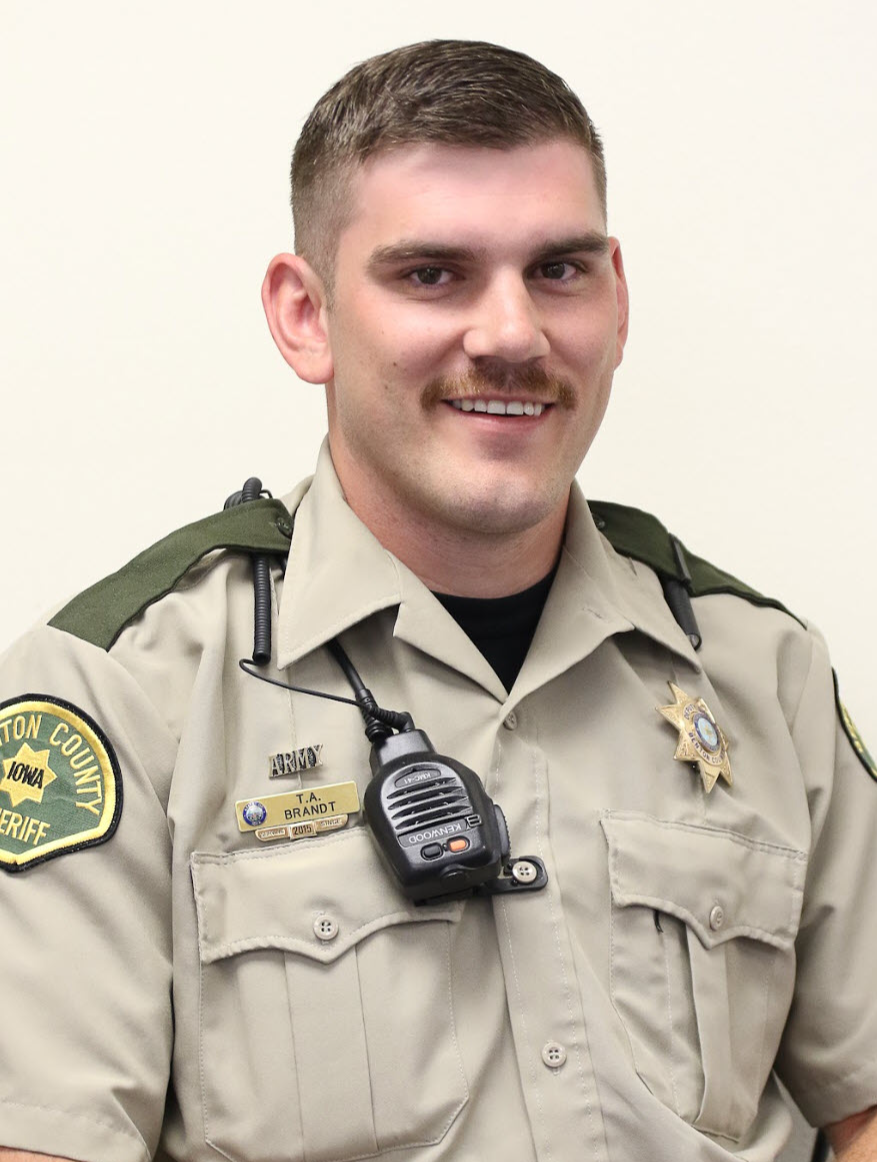 In partnership with the Benton County Sheriff's Department, Benton Community School District implemented a School Resource Officer in 2020.
Deputy Tyler Brandt was selected to begin this program and is now serving his 3rd year with the district. Deputy Brandt follows the National Association of School Resource Officers (NASRO) "triad" concept: Teacher, Informal Counselor, and Law Enforcement Officer.
Deputy Brandt can often be found providing safety instruction throughout the district. His discussions include but are not limited to, Fire Safety, driver's education, health, Halloween safety, summer safety, etc.
Deputy Brandt provides occasional support with student discipline and natural consequences. In collaboration with the district, Deputy Brandt has implemented a restitution program to provide students with alternatives or supplemental support for criminal charges or other student conduct situations.
As part of his duties, Deputy Brandt coordinates with the administration to provide support for school safety. Deputy Brandt is a certified enhanced ALICE Instructor, a program designed as a response to a violent critical incident.

Here are a few pictures of Deputy Brandt helping to educate and entertain us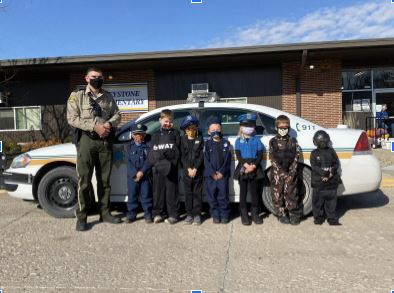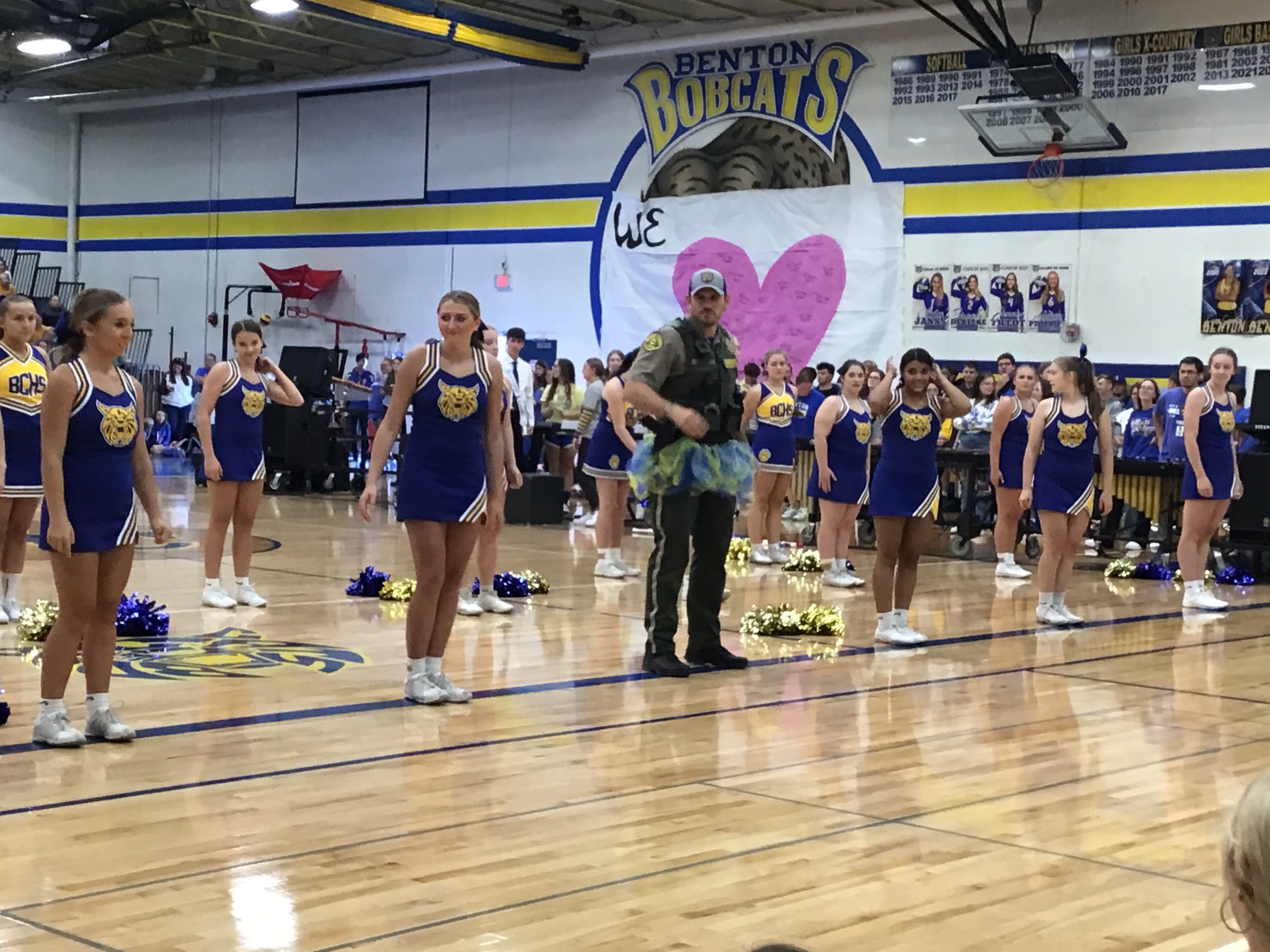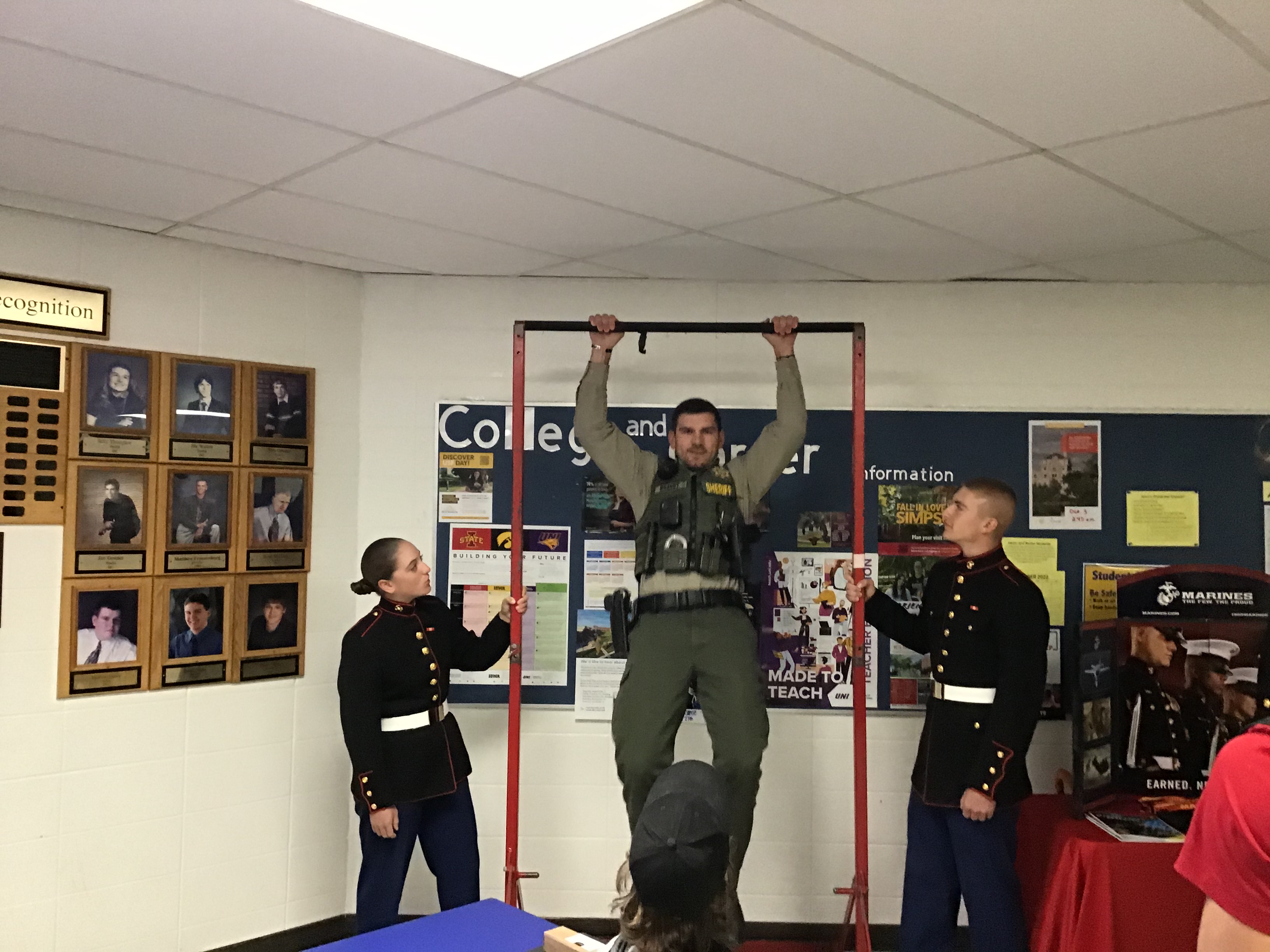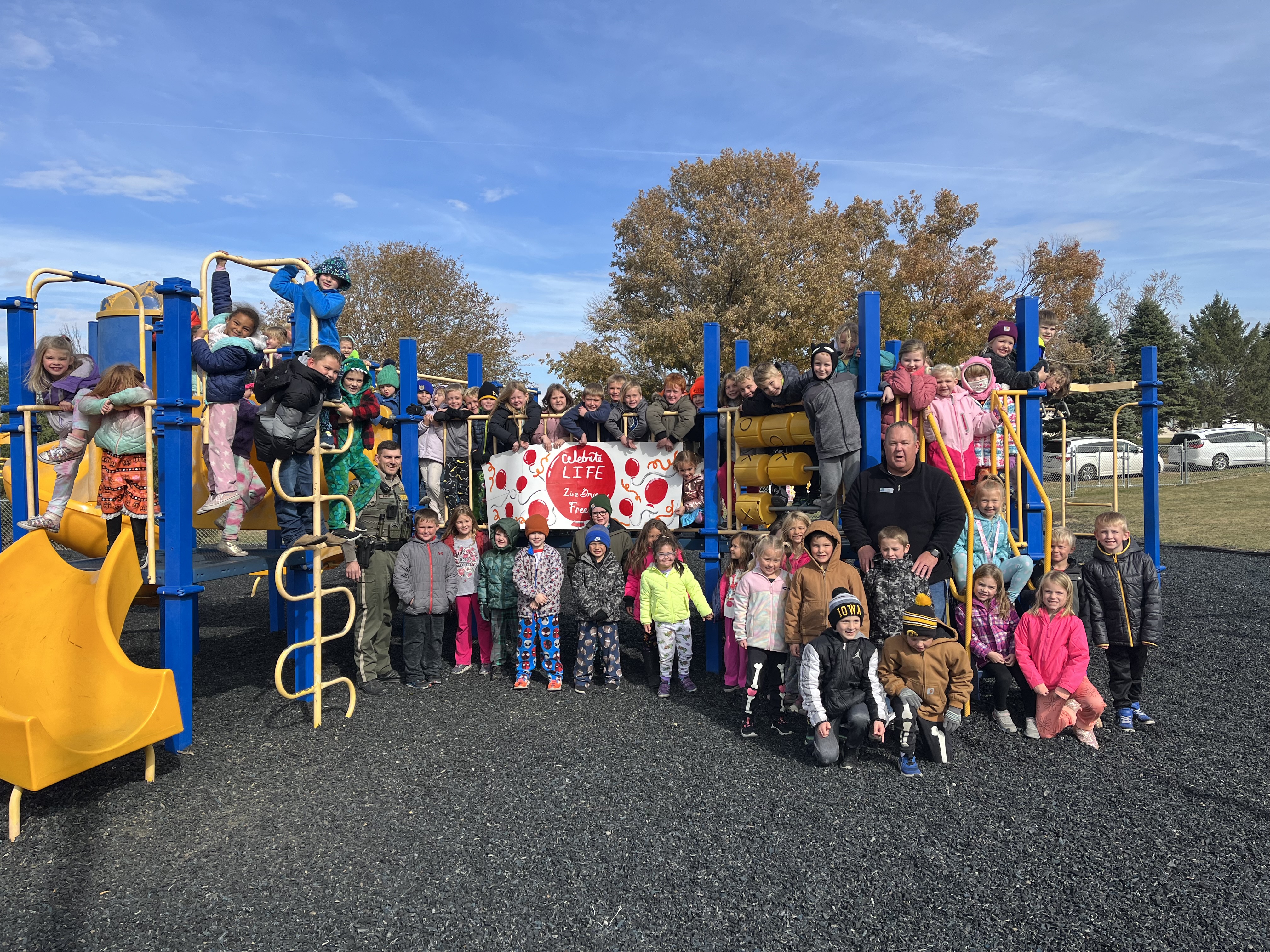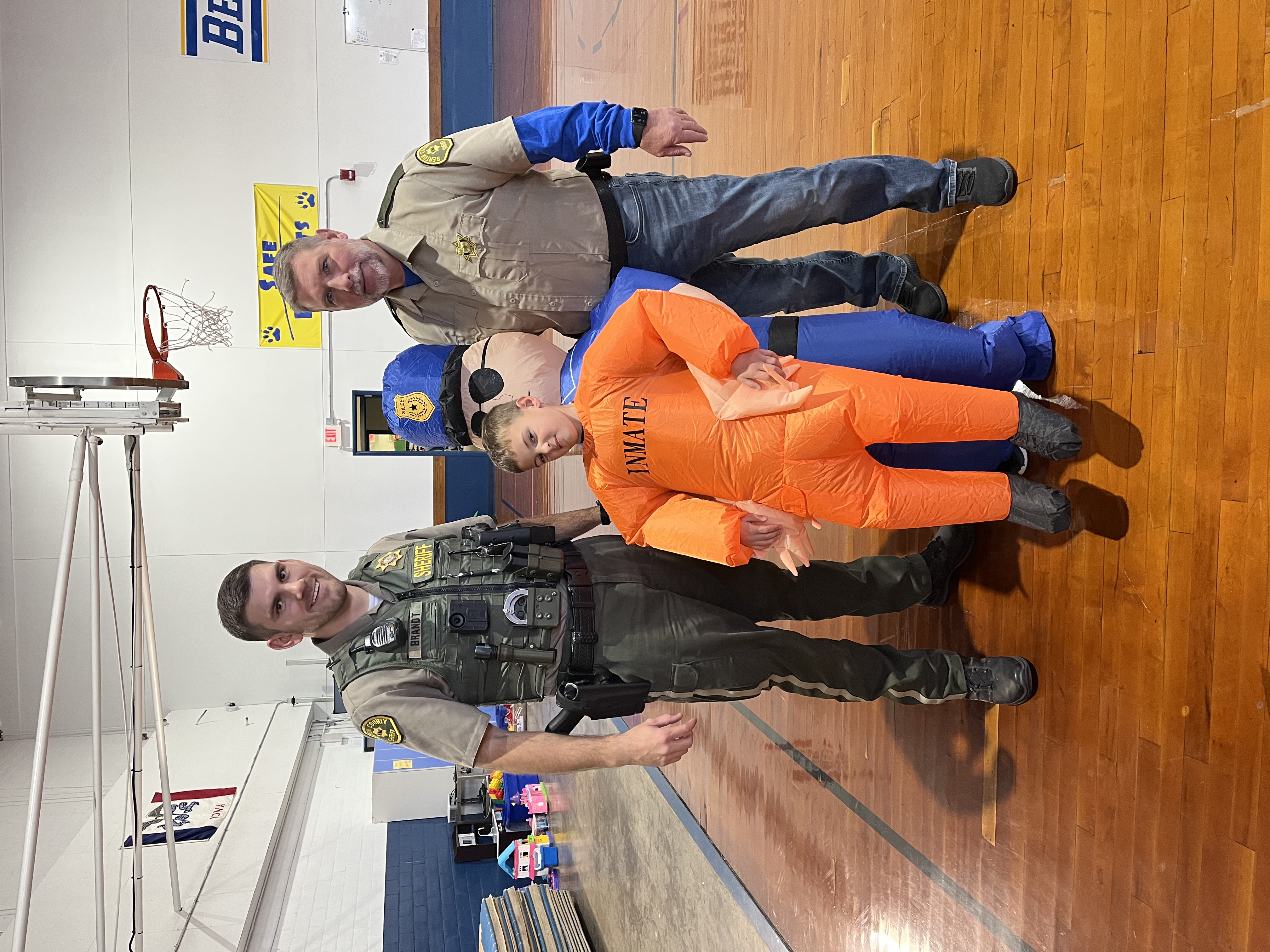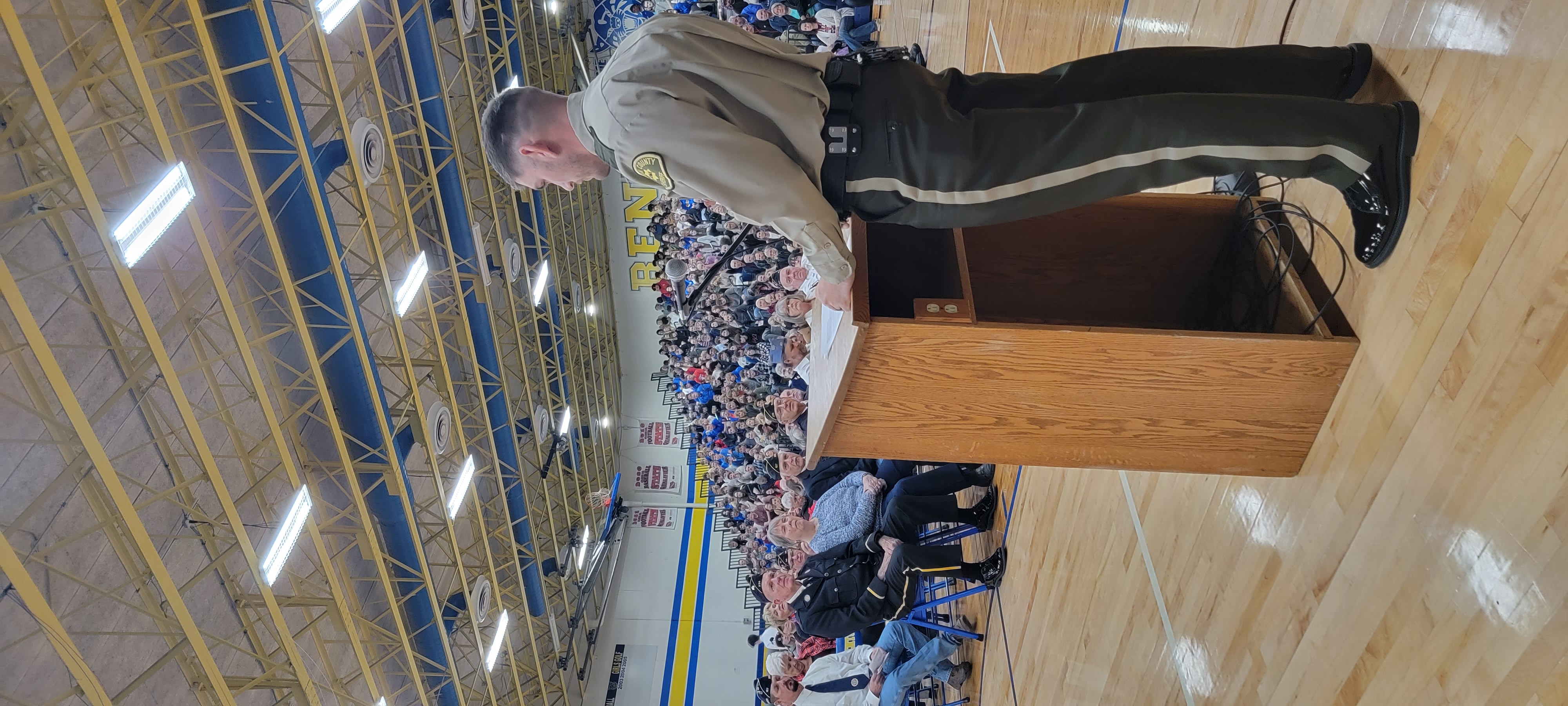 ALICE TRAINING AND PRACTICE/DRILLS
What is ALICE?
Begun in 2000, ALICE Training® is a widely adopted, effective method of active shooter response training.

ALICE Training® is now a part of Navigate360's suite of safety programs for schools, workplaces, and other communities.

Navigate360 offers comprehensive solutions for active shooter preparedness and other safety and emergency measures. Together, these solutions usher in a new era where people replace fear and hopelessness with preparation and readiness in the face of violence.

What is our ALICE training for elementary-age students?
We will have a low-level lockdown and intruder drill for all elementary students. The low-level lockdown will include a conversation with students about what to listen for in directions from the teacher. Deputy Brandt has created a social story and a visual for us to use to discuss with students. We will also be using the nationally recognized resource I'm Not Scared... I'm Prepared! book by Julia Cook. I'm Not Scared…I'm Prepared! enhances the concepts taught by the ALICE Training Institute, and makes them applicable to children of all ages in a non-fearful way. By using this book, children can develop a better understanding of what needs to be done if they ever encounter a "dangerous someone." We will discuss ways to evacuate if needed and about our rallying point. Again, we understand this conversation is one that needs to be dealt with, with an incredible amount of sensitivity.
What is our ALICE training for secondary students?
Our 7th-12th grade students meet with their Advisory group to discuss our school safety plan. One safety plan used in the district is ALICE Training. ALICE training is an effective method used in response to a violent critical incident. While we believe in keeping the buildings safe and secure, we must still plan for evacuations or lockdowns. In the event of an exterior emergency, your teacher will be alerted to lockdown. In the event of an emergency inside the building, the ultimate goal will be evacuation. Students are also instructed on "See Something, Say Something" to be aware of their surroundings and report any suspicious activity to a teacher, principal, or our SRO Mr. Tyler Brandt, or call 911 if necessary. Here is a reference sheet used for the MS/HS Students.