Students in 4B are showing their school pride during homecoming week for class distinction day and dressing up in their red, white, and blue! Way to go Bobcats!

Students in 5S having fun during homecoming week for class distinction day (Tie-Dye Day)!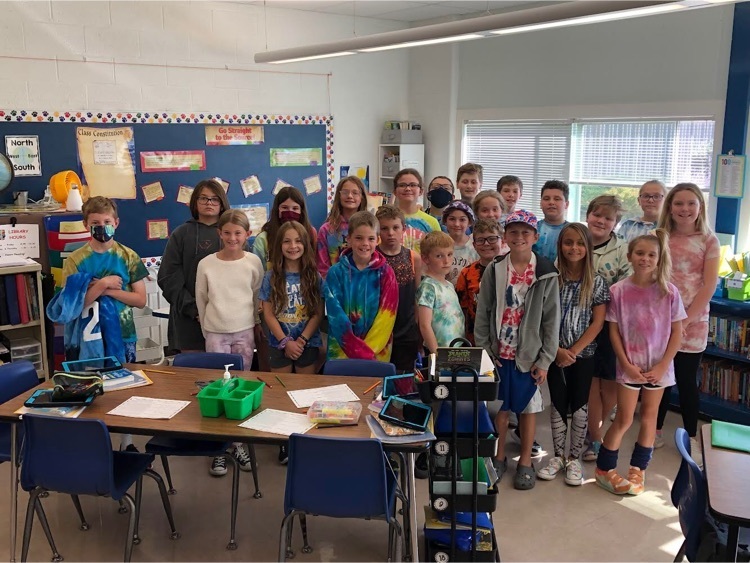 Students in 5L are having fun dressing up for class distinction day during homecoming week!

Norway Intermediate was honored with students and members of cheerleading, football, volleyball, cross country teams to teach students about sportsmanship!

Mr. Eastman and students guessing which teacher at Norway has the most change in their bucket to get a pie in the face competition. Please continue to bring in your loose change to support the local food bank fund.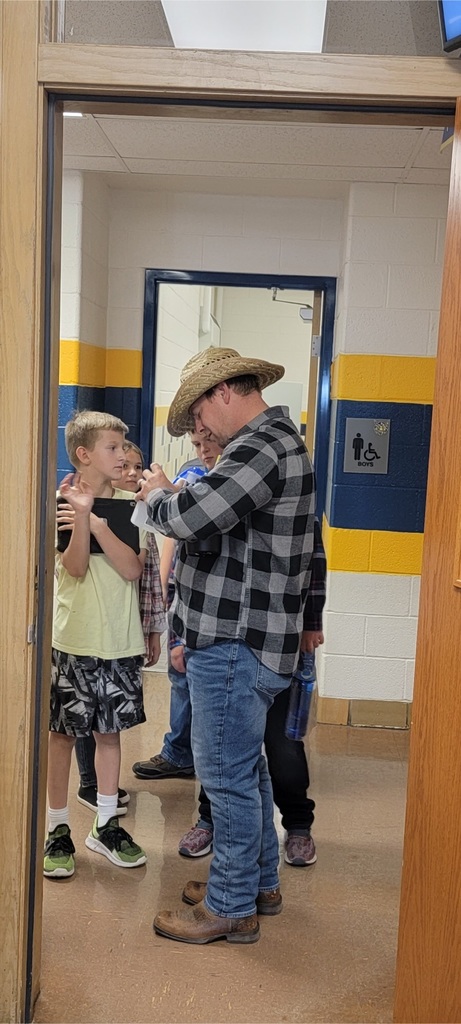 YEE-Haw! Homecoming Country Western Day with some of our staff!

Mr. Platt's Art Class gives students opportunities to show their interests and skills, like this piece from Evelyn Douglas. Amazing!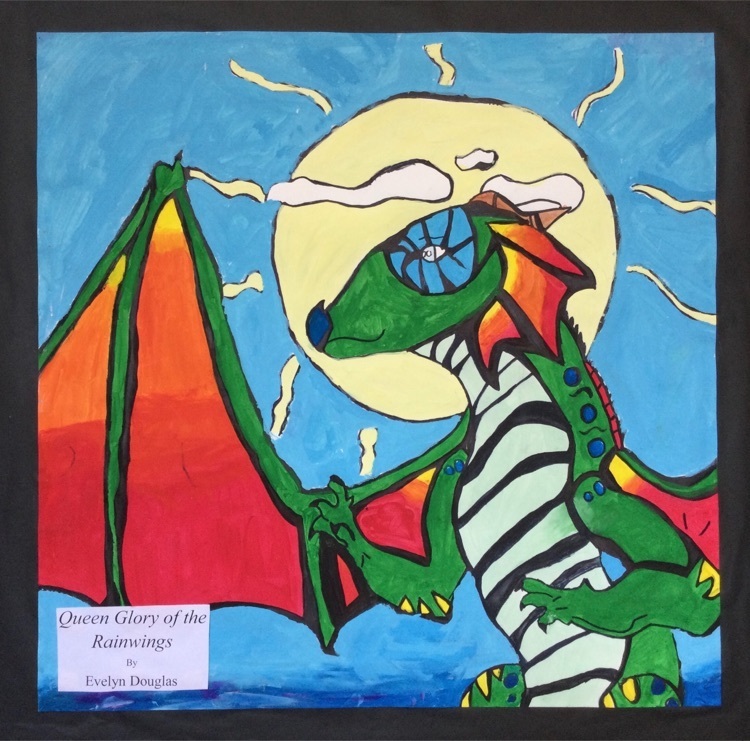 Teachers and students enjoying and afternoon of Running Club at Norway Intermediate.

5S…Investigation 1:  How can a mixture be separated?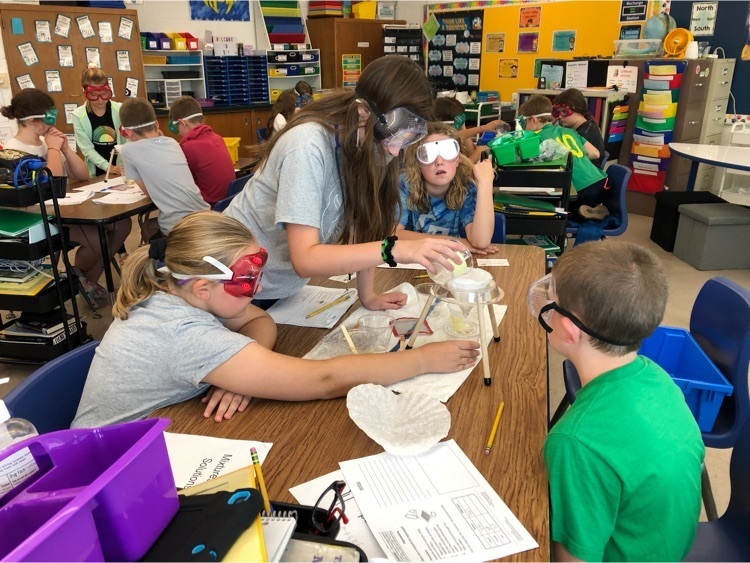 Upcoming Can/Bottle Drive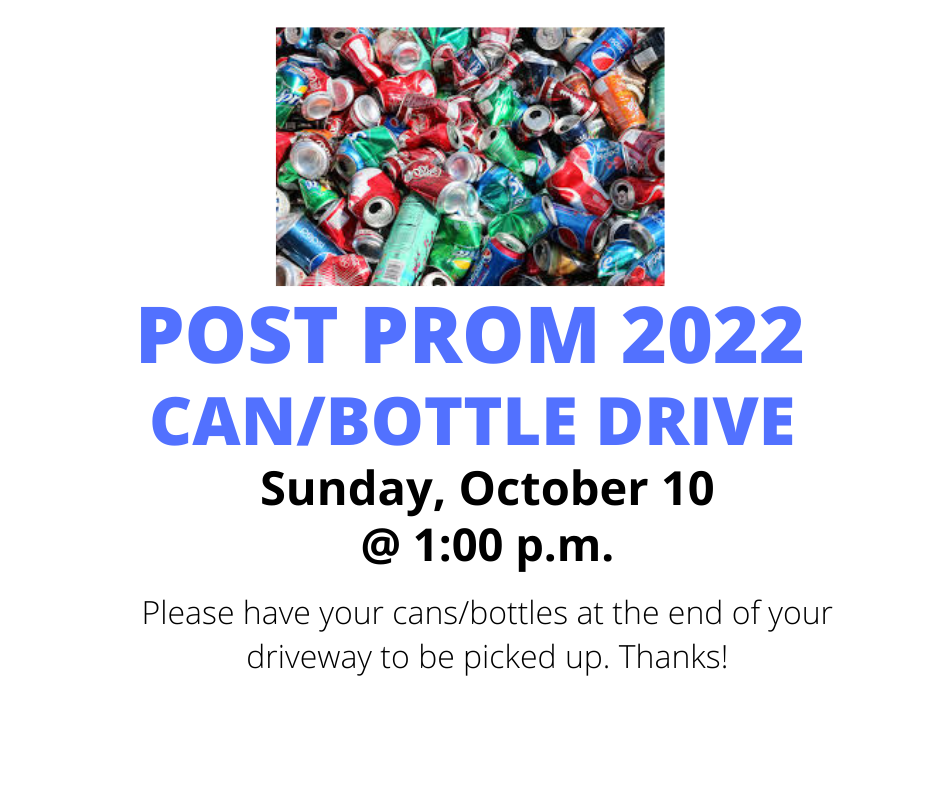 Homecoming September 24th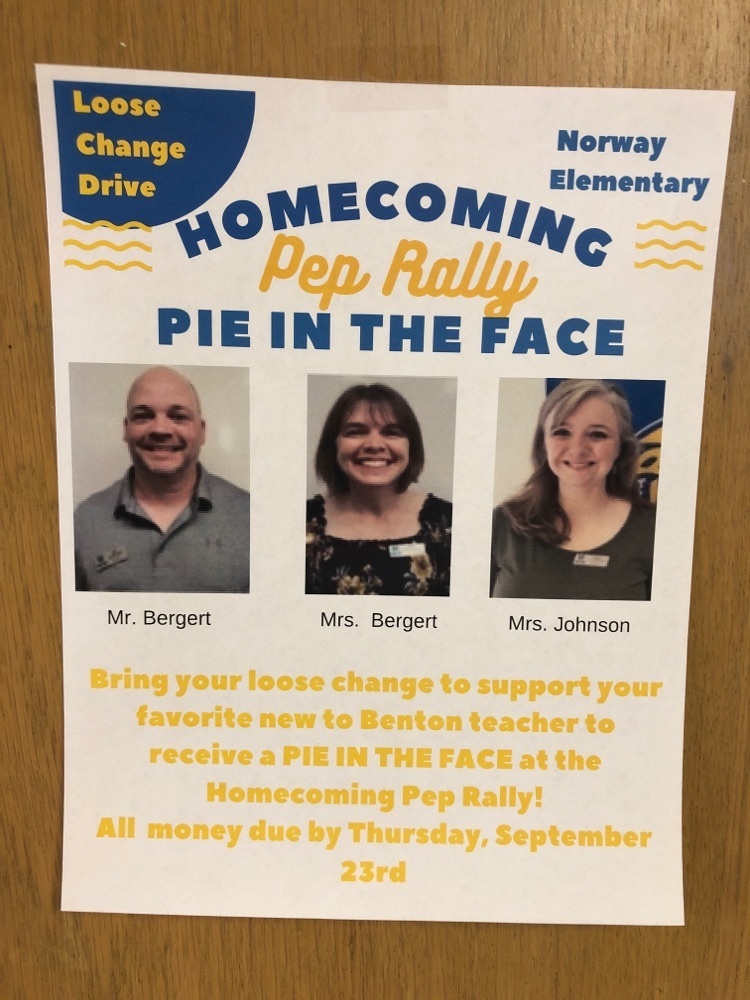 Friday is the best day to do a lab! All 6th graders today were testing 5 mystery materials to determine what they are. The question of the week was: "What do all living things have or need to be considered living?" Way to go BOBCATS!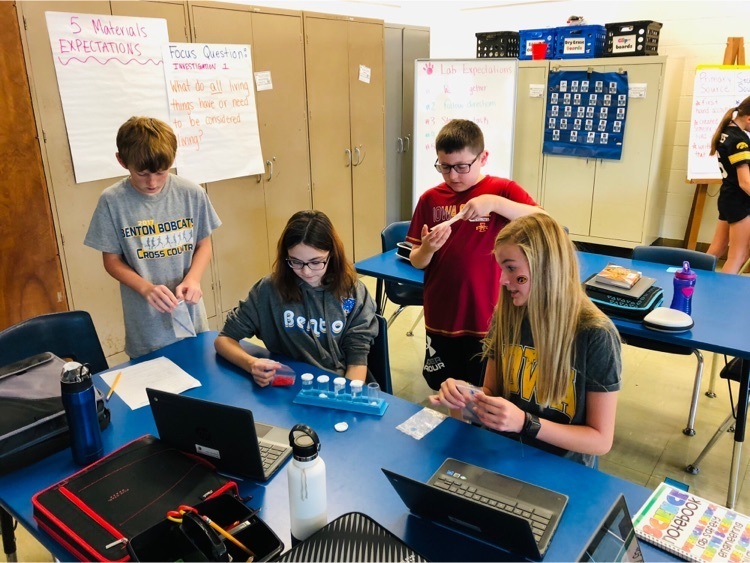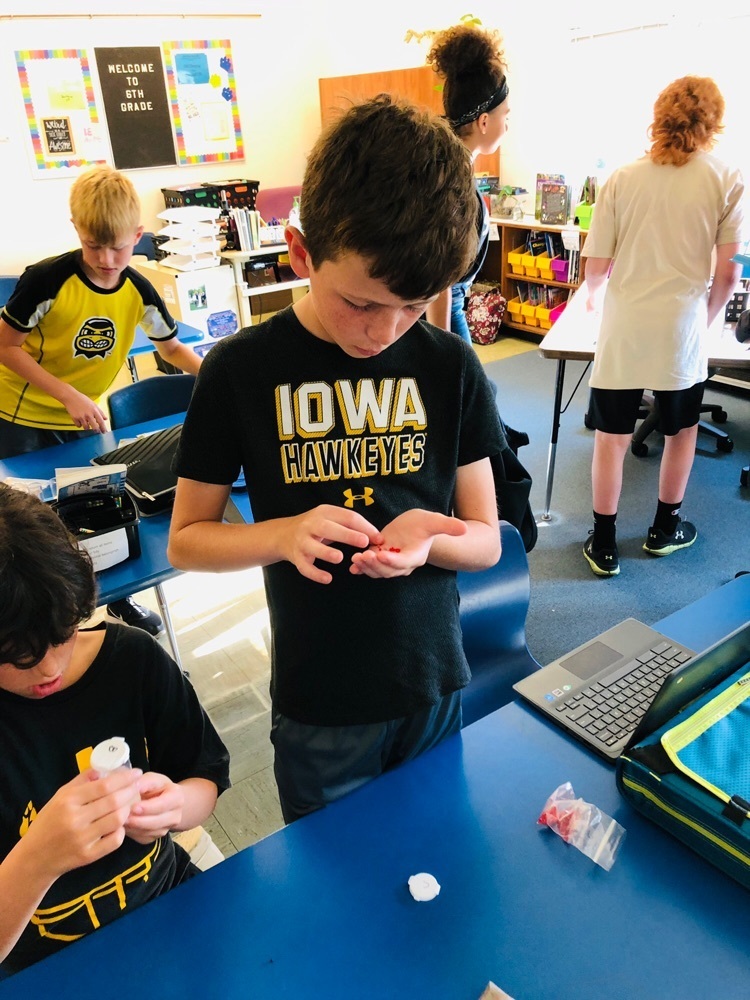 Norway students showing their state pride by dressing up in Iowa and Iowa State apparel!

FOUR! Students enjoying a new addition to recess by playing Frisbee Golf! Thank you Norway Student Council for this new addition!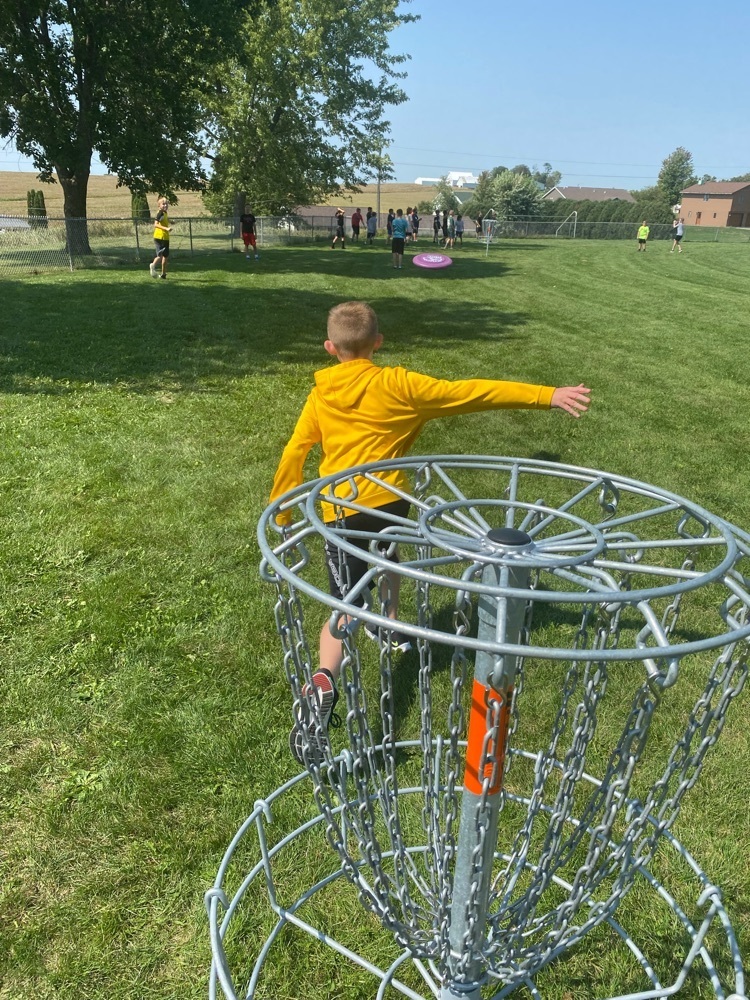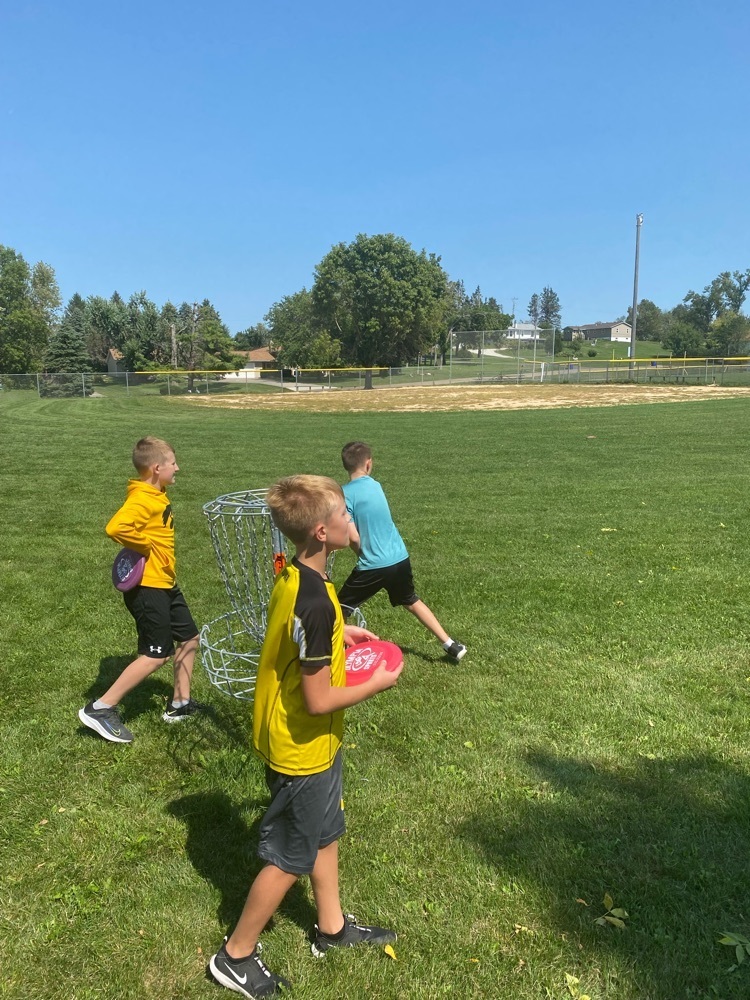 5S students are conducting their 1st investigation: How Can a Mixture Be Separated?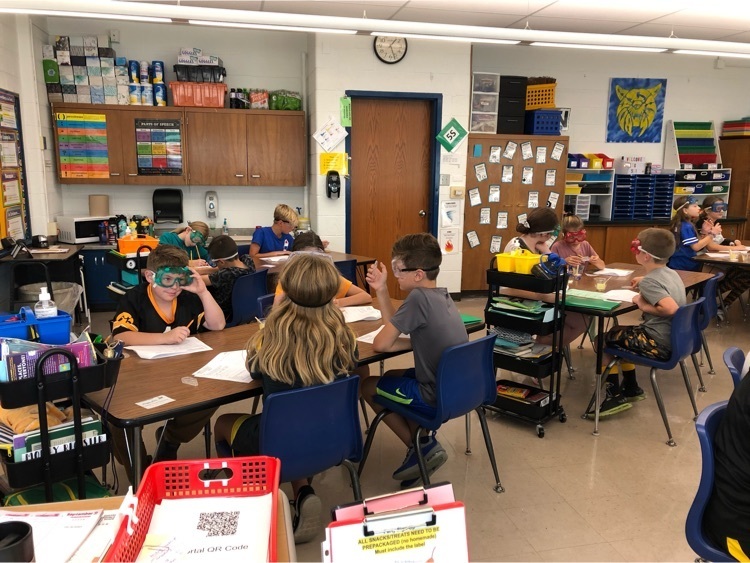 Ga, Ga,Ga, Go! A phrase that is used often at Norway recess when the students are playing Gaga Ball. Norway students are able to use both sets of equipment more safely while having fun!

Students in 4N are preparing to take some of their fall benchmark assessments.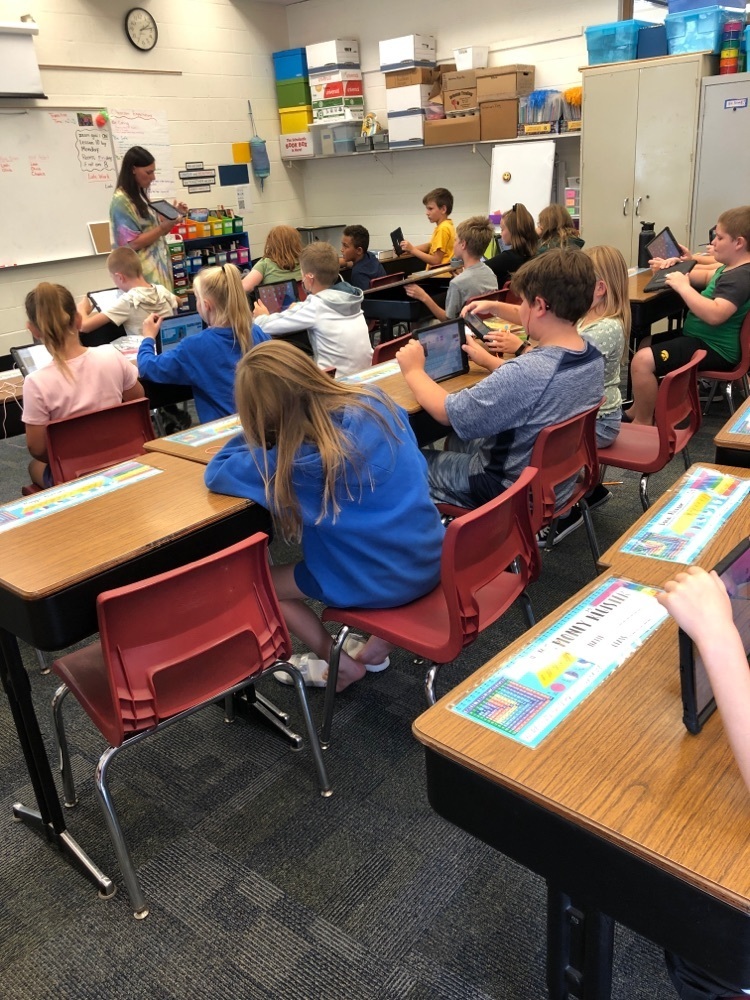 Students in Mrs. Buscher's guidance class are learning about the Zones of Regulation.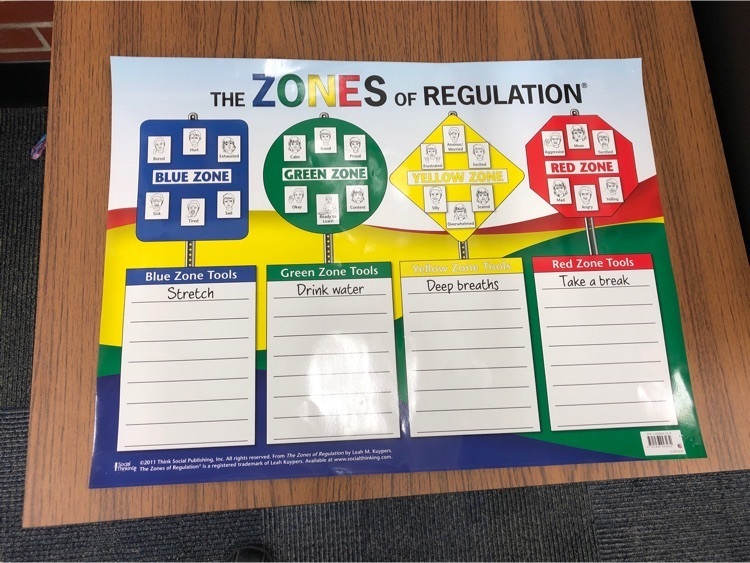 Students in 4H are working on present, past, and future tense in writing class.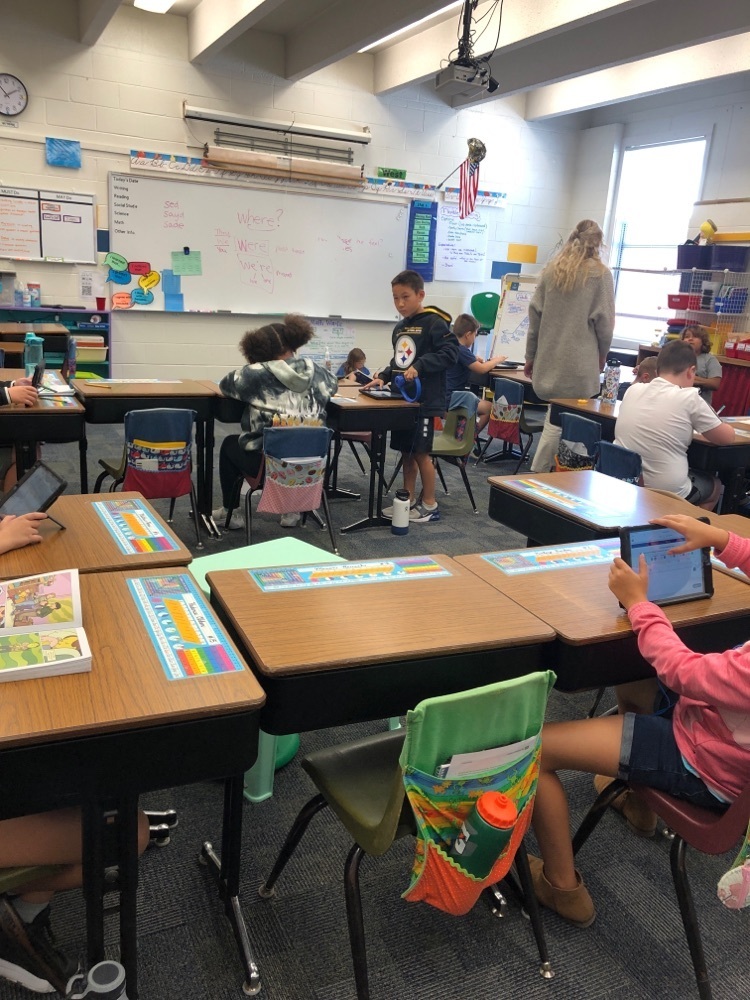 Students in 6M Writing are work on how to construct opinion writings.