Please help us celebrate the wonderful staff members who are retiring this year! #BeABobcat #APlaceToBelong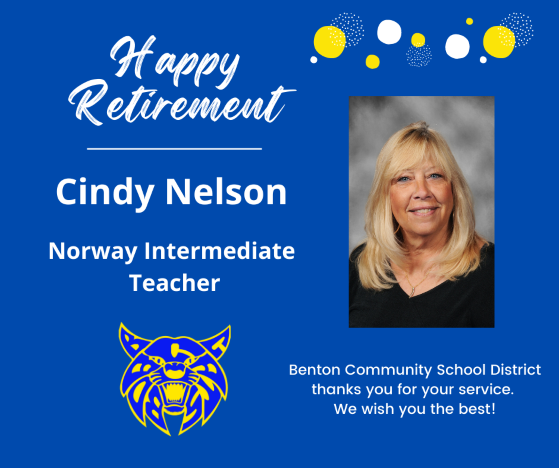 Please help us celebrate the wonderful staff members who are retiring this year! #BeABobcat #APlaceToBelong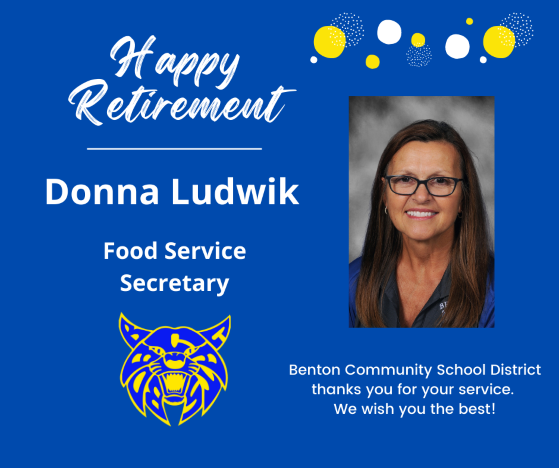 Please help us celebrate the wonderful staff members who are retiring this year! #BeABobcat #APlaceToBelong

Please help us celebrate the wonderful staff members who are retiring this year! #BeABobcat #APlaceToBelong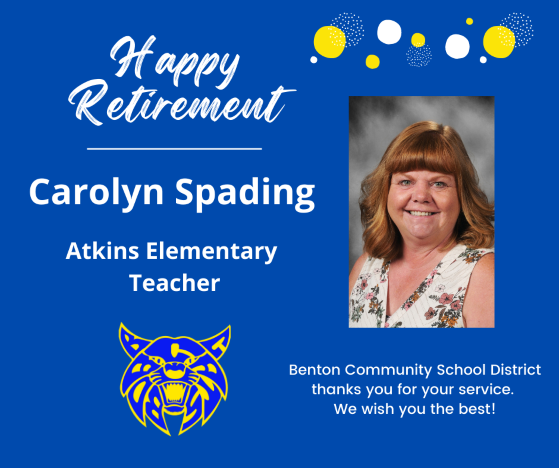 Please help us celebrate the wonderful staff members who are retiring this year! #BeABobcat #APlaceToBelong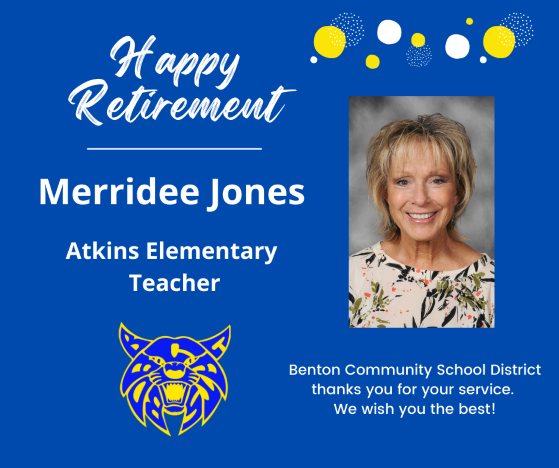 After the dust settled, Bobcats win 1st round playoffs 3-0 over CCA! Great win in our last game at home this season! Huge rebound from a 4-2 loss earlier this year. #BeABobcat #APlaceToBelong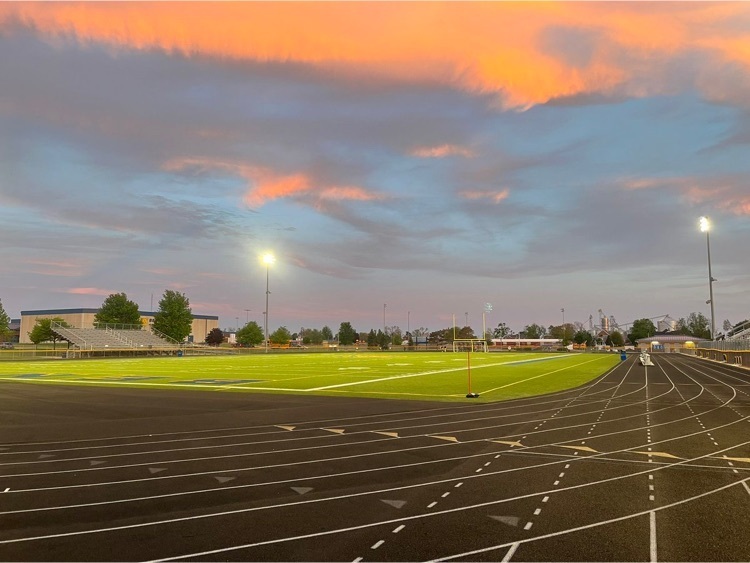 Junior Sam Wallace answers the call and advances to the 100m dash final on Saturday @ 12:55ish with a time of 11.21 good for the 3rd seed!! BeABobcat #APlaceToBelong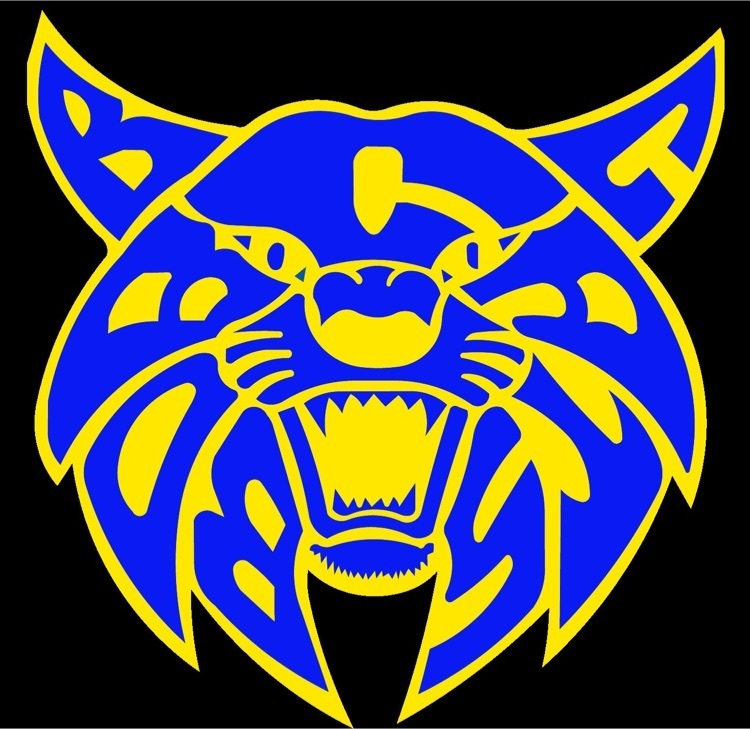 #BeABobcat #APlaceToBelong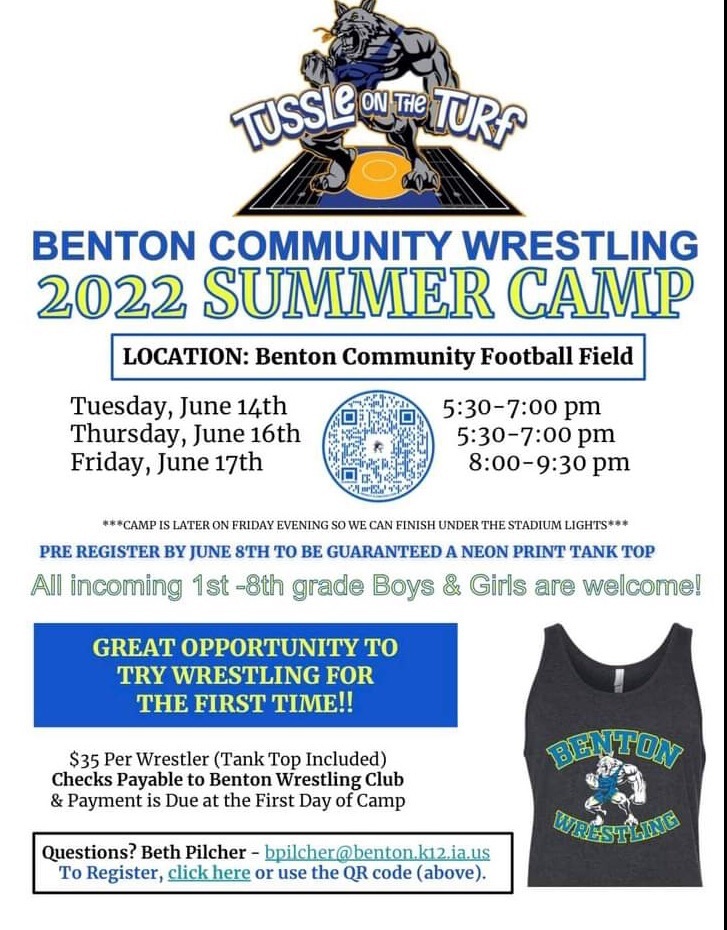 Courtesy of Jim Magdefrau BC baseball opens season against CPU, Union at home Tuesday, May 17, 2022, at Van Horne CPU 103 116 3 - 15 BC 000 203 0 - 5 Benton had five hits. Evan Daugherty was 1 for 4 with a double. Casey Gallagher was 1 for 4 with one RBI. Zane Frese was 2 for 3 with a double and one RBI. CPU had 14 hits. CPU 102 334 4 - 17 BC 321 102 0 - 9 CPU had 14 hits. Benton had nine hits. Evan Daugherty was 1 for 4 with a double. Gallagher was 1 for 2 with one RBI. Cael Kaestner was 1 for 5. Zane Frese was 1 for 4 with a double. Lane Kaestner was 3 for 4 with a double and two RBIs. Wyatt Rinderknecht was 2 for 4 with two RBIs. Wednesday, May 18, 2022, at Van Horne U 001 10 - 1 BC 190 2x - 12 Union had two hits. Benton had seven hits. Gallagher was 1 for 2 with a double and two RBIs. Cael Kaestner was 1 for 3 with three RBIs. Frese was 1 for 2. Lane Kaestner was 1 for 1 with one RBI. Wyatt Rinderknecht was 1 for 1. Blake Daugherty was 2 for 32 with three RBIs. #BeABobcat #APlaceToBelong

Courtesy of Jim Magdefrau BC is eighth in 3A regional girls' golf May 18, 2022 Brown Deer Golf Club, Coralville Team Scores 1 - Wahlert 371 2 - Solon 382 3 - Central DeWitt 383 4 - Clear Creek Amana 397 5 - Xavier 405 6 - Benton 413 7 - Grinnell 414 8 - Marion 416 9 - Center Point-Urbana 426 10 - Assumption 439 11 - South Tama 486 12 - Maquoketa 569 Medalist - Meera Julka - Xavier 79 Benton scores Emma Schwake 50 49 99 Madelyn Wolf 47 52 99 Ella Hayden 55 57 112 Sidny Miner 54 49 103 Olivia Pickering 62 54 116 Sydney Rupp 53 63 116 #BeABobcat #APlaceToBelong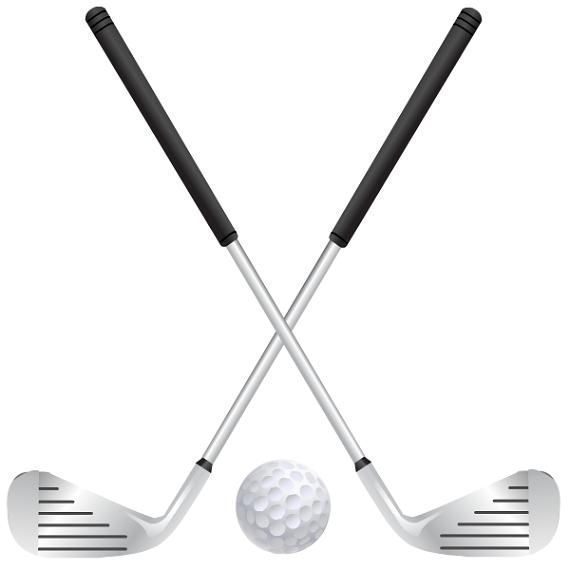 Jewelry, keys, glasses and ear buds: If you have lost jewelry, keys or ear buds this year, please stop in the activities office and check out the table of items.

Class 1A Region 6 Girls soccer in Van Horne tonight… Williamsburg wins it in penalty kicks 4-3 over Benton Community. Final score 2-1. Great game… great season for the LadyCats!! #BeABobcat #APlaceToBelong

7th Grade students spent the morning attending the Financial Literacy Fair at the Kirkwood Linn Regional Center. Thanks to numerous volunteers, our students were able to learn important financial planning skills that may help them be successful in life after BC! Great morning of learning for students. Photos courtesy of Laurie Donald #BeABobcat #APlaceToBelong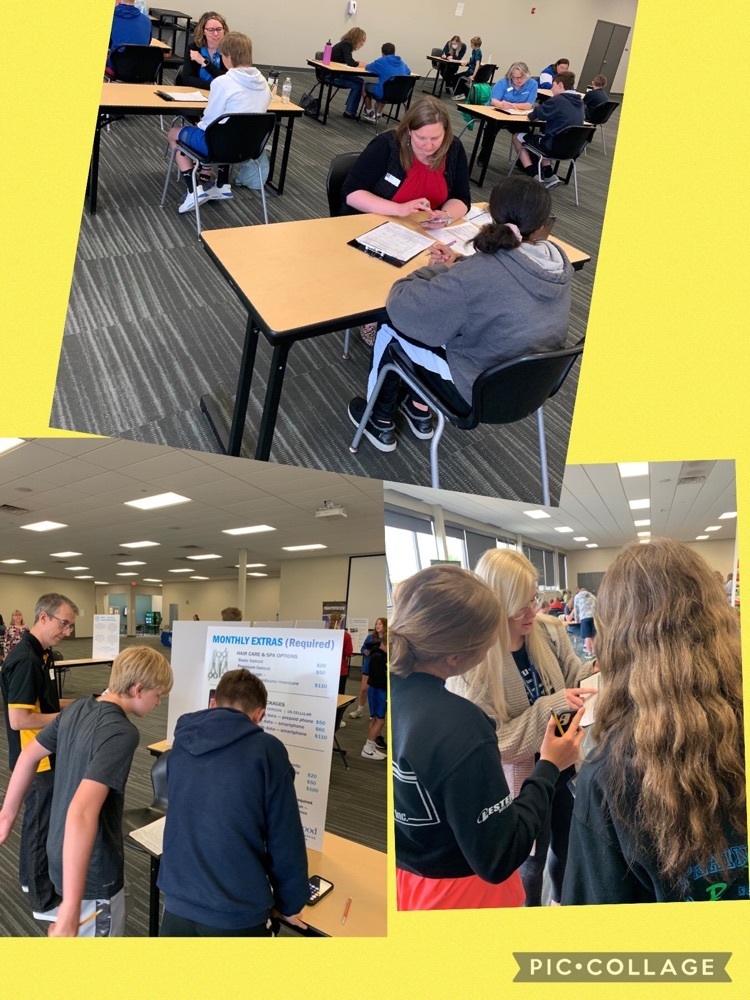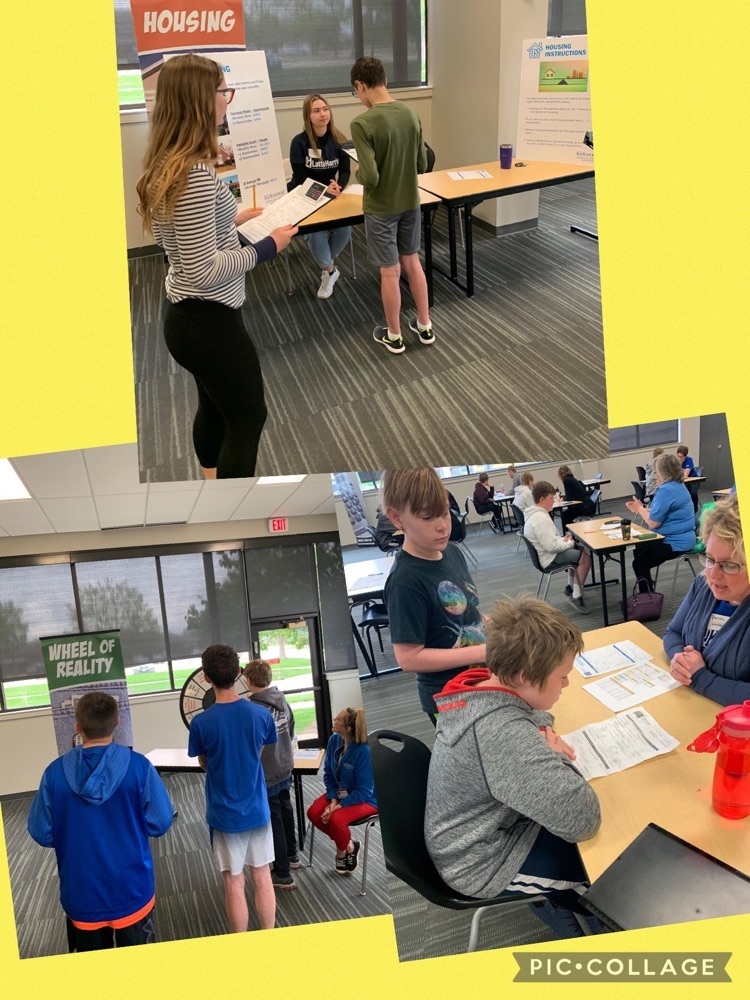 MS/HS Students and Staff: The last day of school is right around the corner. To say Aloha to summer, let's find your Hawaiian shirts for the last day of school. Find your shirt now, to be ready for the last day!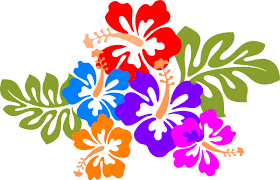 Middle School boys track will have an end of the year meeting in the student center on Thursday, May 19th during Bobcat Time. Please bring your uniform to turn in, also make sure it is washed.

#BeABobcat #APlaceToBelong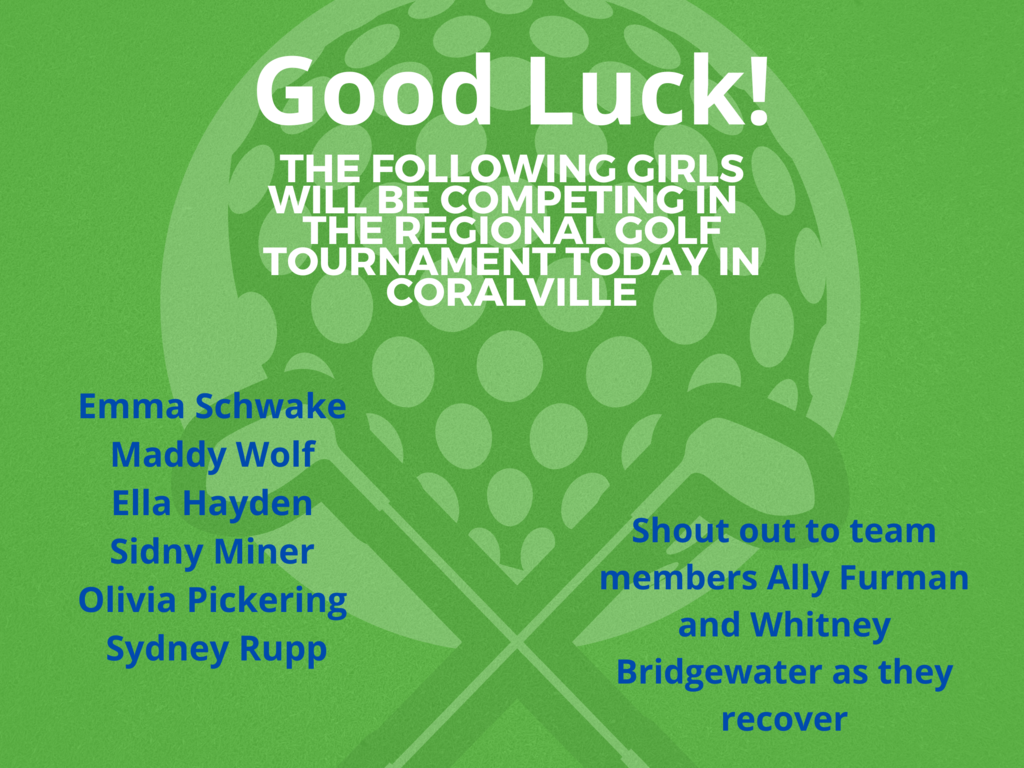 #BeABobcat #APlaceToBelong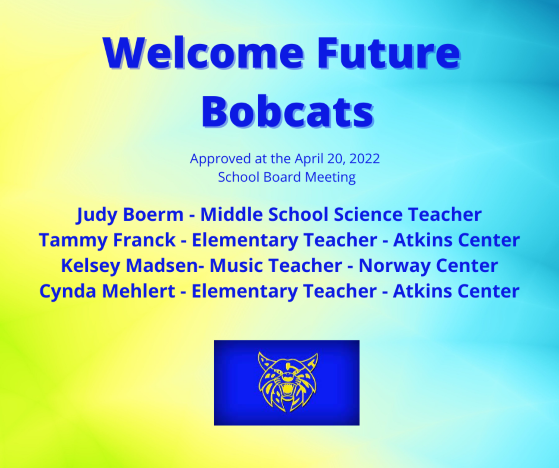 Courtesy of Jim Magdefrau BC's Matthew Parmenter in district golf meet Class 3A District at Wildcat Golf Course, Shellsburg Team scores Solon 315 Washington 347 Marion 349 West Delaware 352 Vinton-Shellsburg 368 Medalist Isaiah Zoske Marion 75 Runner-Up Nathan Whalen Solon 75 Benton results 18 Matthew Parmenter 45 43 88 #BeABobcat #APlaceToBelong

2022 Graduation information #BeABobcat #APlaceToBelong

Football Meetings: There will be meetings for those interested in playing football next fall during Bobcat Time in Coach Z's Classroom on the following days: Current 9th Graders: TODAY