Meet a new 2nd grade teacher, Mrs. Mnayer!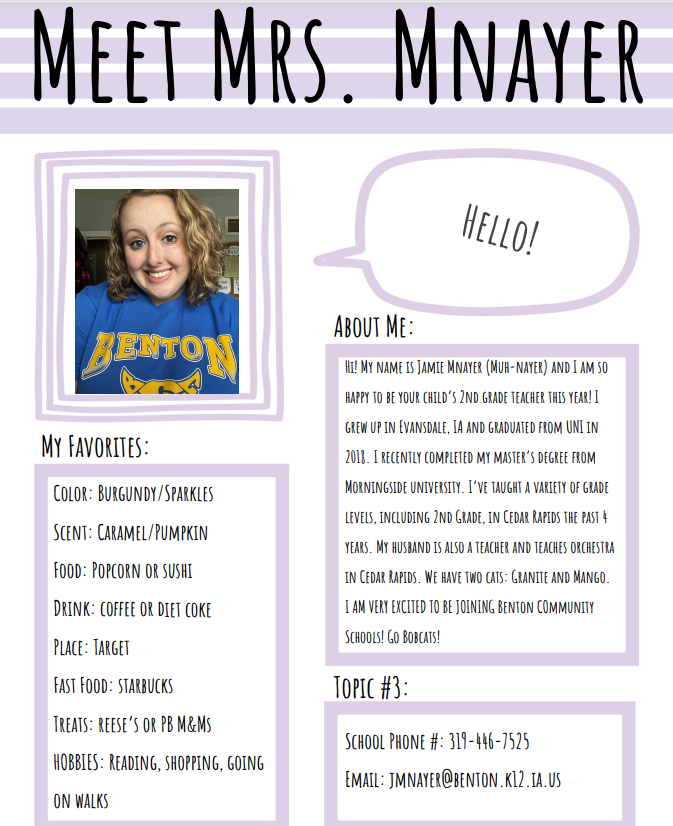 Deputy Tyler Brandt is in his 3rd year as a School Resource Officer. He strives to be a positive influence and resource for the students. Deputy Brandt enjoys spending time with his family, camping, and DIY projects.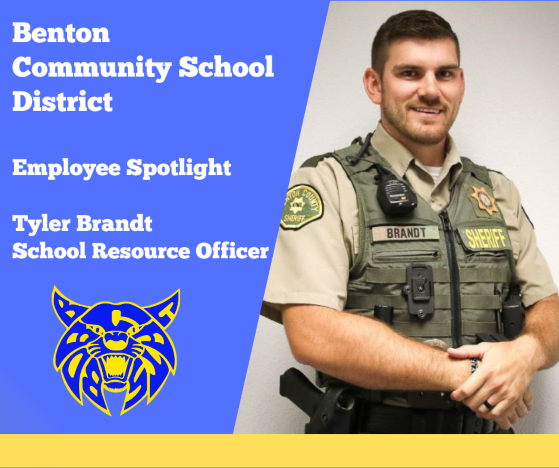 Come see us in Blairstown tomorrow, Saturday, September 3, for the Sauerkraut Days Parade! The parade starts at 10:00 a.m. #BeABobcat #APlaceToBelong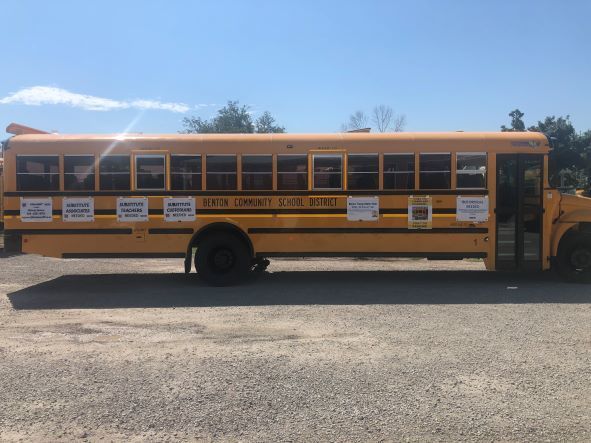 Another friendly reminder #BeABobcat #APlaceToBelong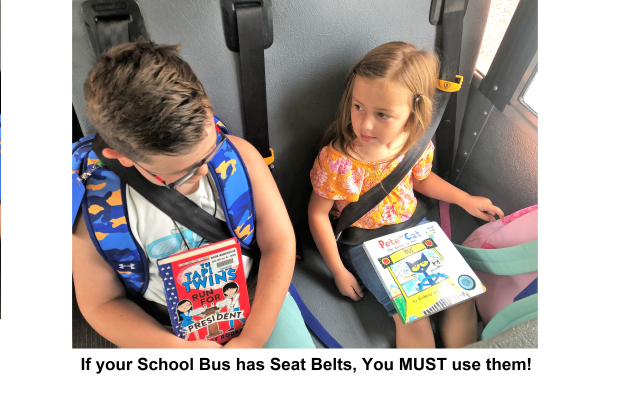 Mrs. Lueckenotto's class working hard during reading stations!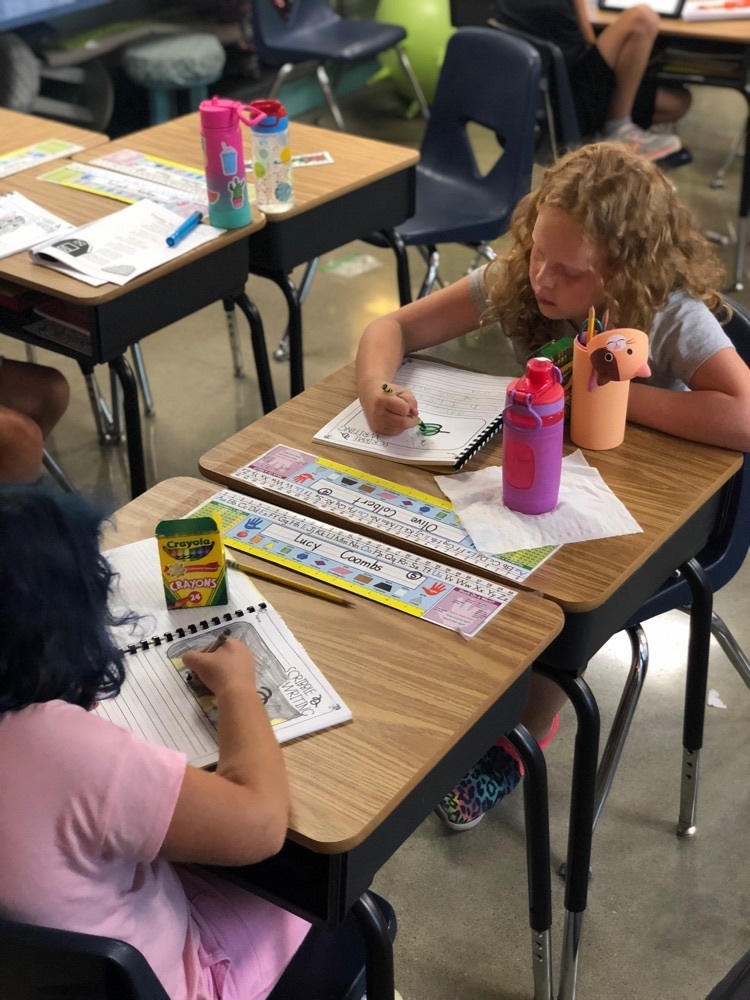 The 1st, 2nd and 3rd graders had fun with this project in art with Mrs. Z!
Mrs. Heishman's class reviewed beginning and ending sounds during phonics time!

A friendly reminder. #BeABobcat #APlaceToBelong

Each year kicks off with bus safety and evacuation drills! June Folkmann, Director Tim Lyons, and Deputy Brandt talk about being safe and responsible bus passengers. #BeABobcat #APlaceToBelong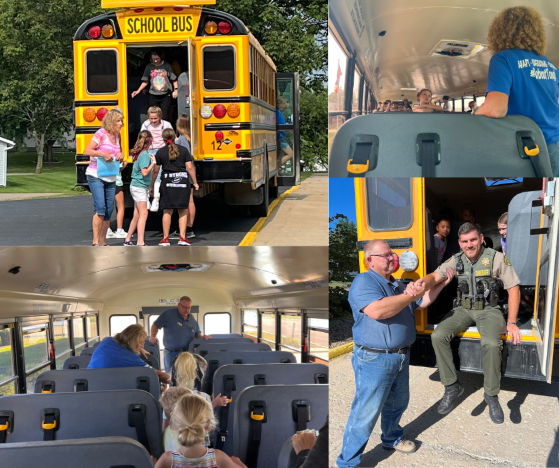 #BeABobcat #APlaceToBelong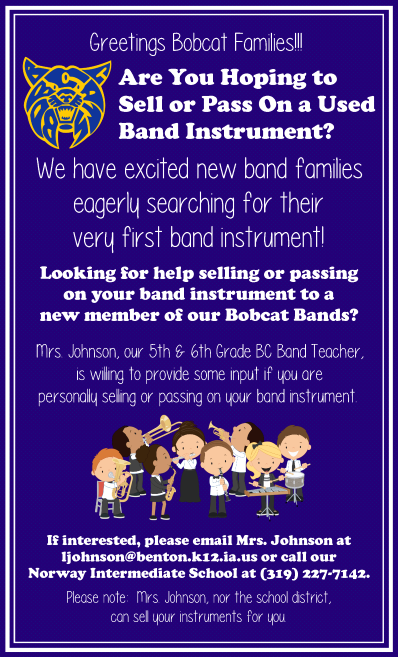 #BeABobcat #APlaceToBelong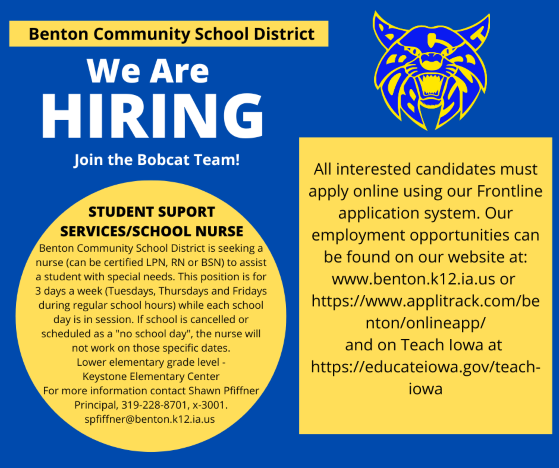 Mrs. Mnayer's class worked together to construct a list of rules and expectations for their classroom contract. They all agreed to follow these rules and signed their name to hold themselves accountable!

Reminder, school pictures are next week. #BeABobcat #APlaceToBelong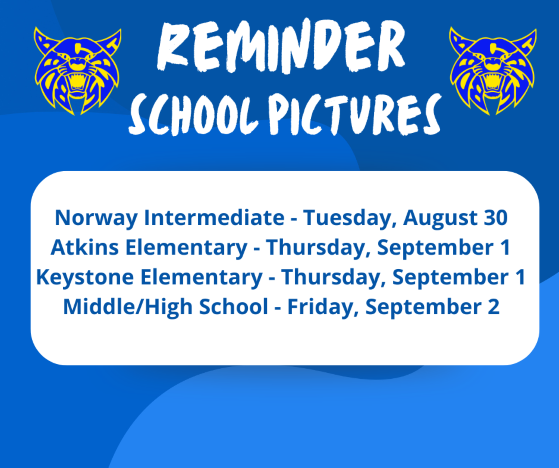 Dr. Bieschke is completing his 3rd year as Associate Superintendent at Benton Community. Prior to this role, he was the high school principal at Benton for 13 years.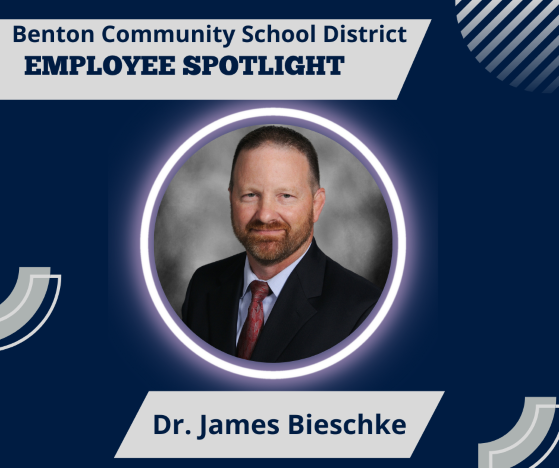 More pics from our preschoolers first day today! #BeABobcat #APlaceToBelong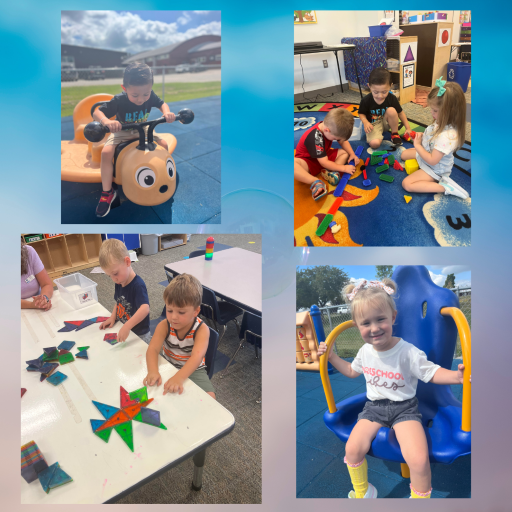 Today is the first day of school for 3 and 4 year old preschoolers! #BeABobcat #APlacetoBelong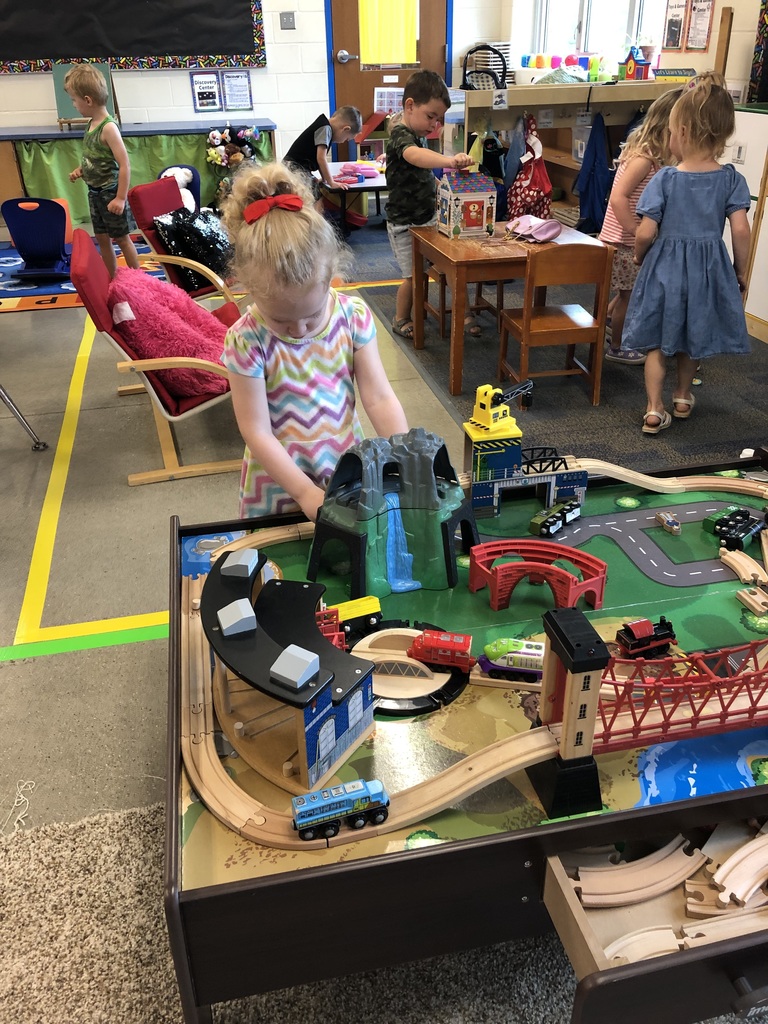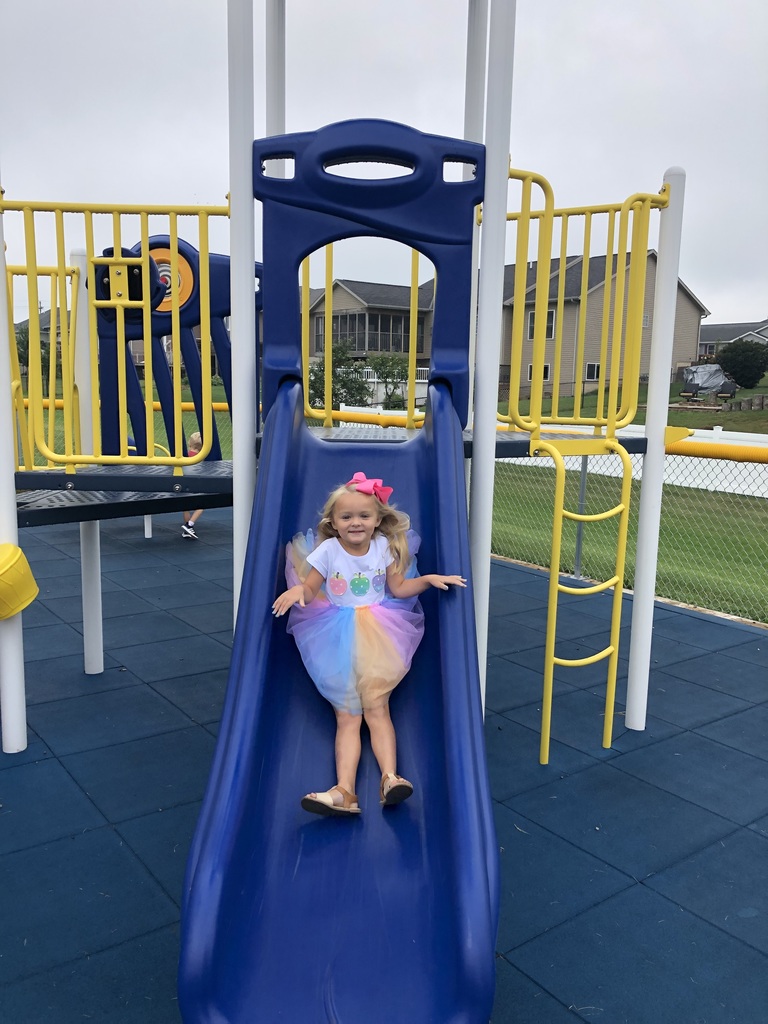 Mrs. Franck's class got creative today to draw the house of their dreams while learning about the color orange!
Happy 1st day of school to our 3 year old and 4 year old preschoolers!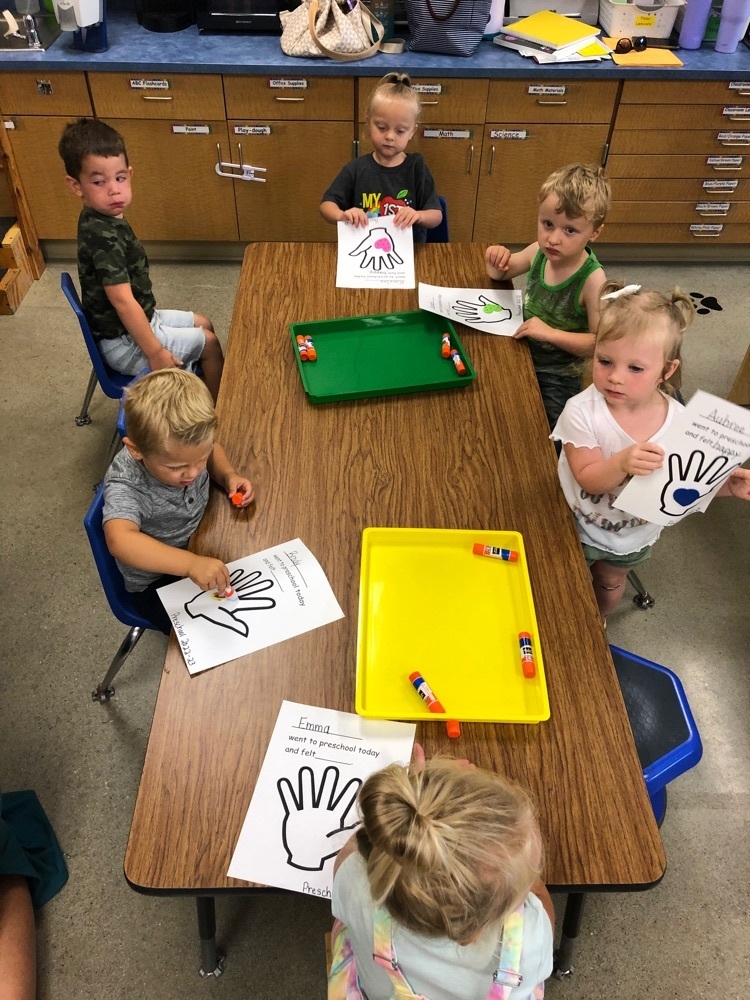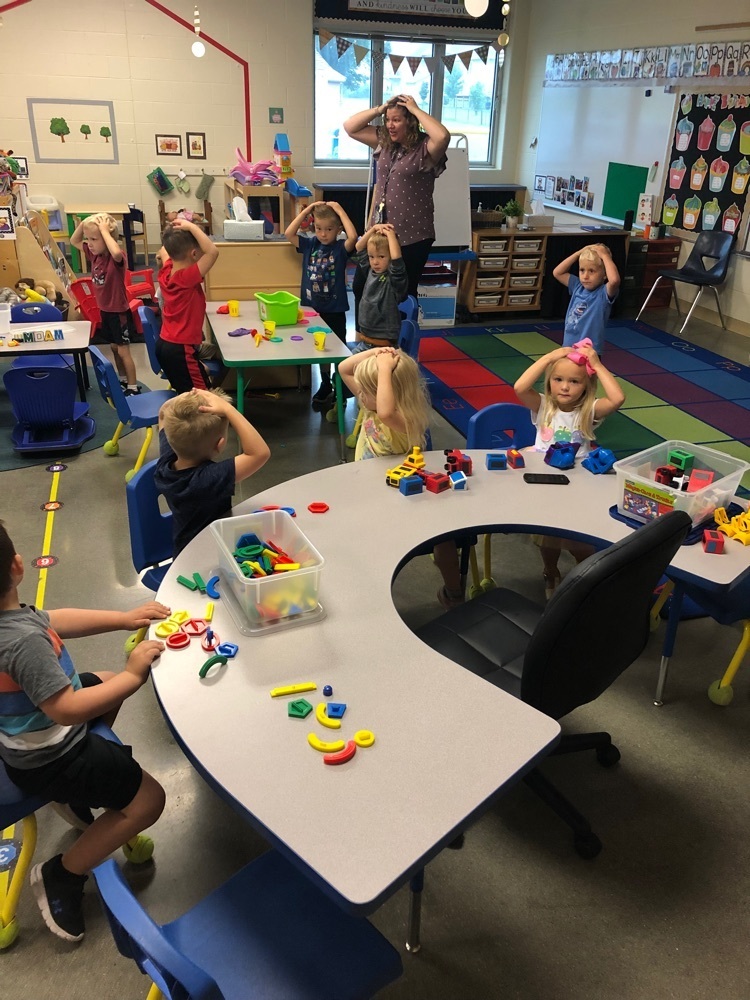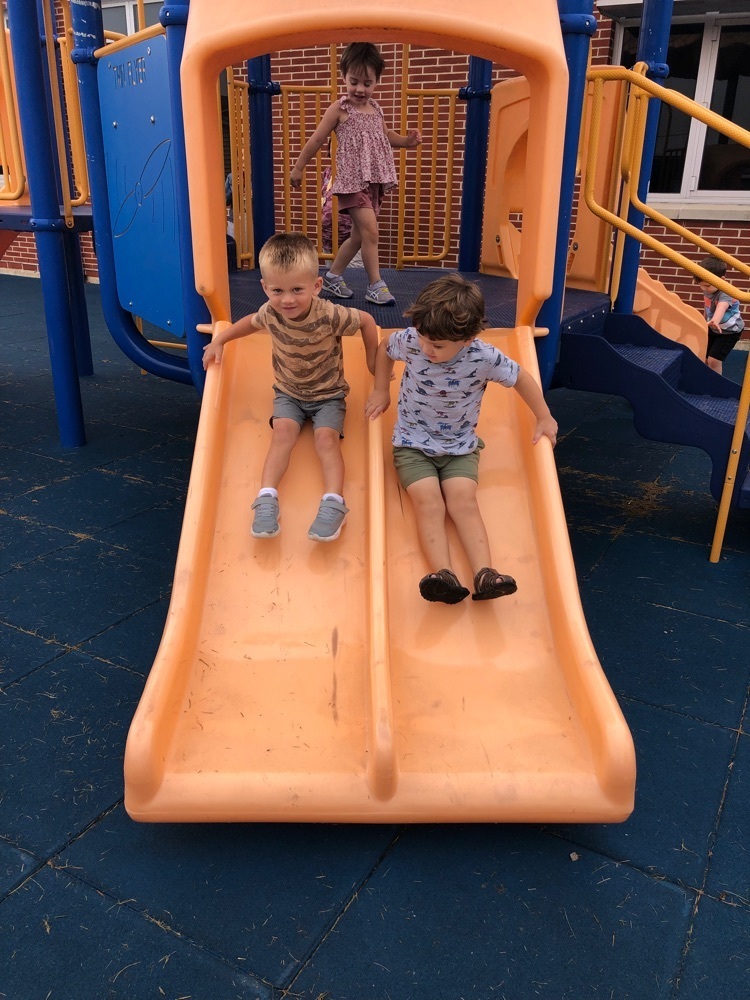 Dr. Pamela Ewell is the Superintendent of Benton Community School District. This is her 4th year at Benton and 14th year as a school superintendent. She is honored and excited to be at Benton! Dr. Ewell earned her Ph.D. from Iowa State University in 2004. A fun fact….2 of her children were also at ISU at the same time she was working on her degree! In her spare time, Dr. Ewell loves the outdoors – boating, fishing, gardening, and doing things with her family and 4 grandchildren.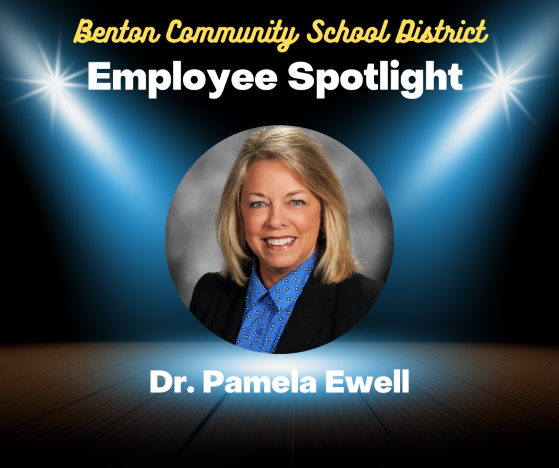 And more first day pics from Atkins Elementary! #BeABocat #APlaceToBelong